McGill-Queen's Conference 2012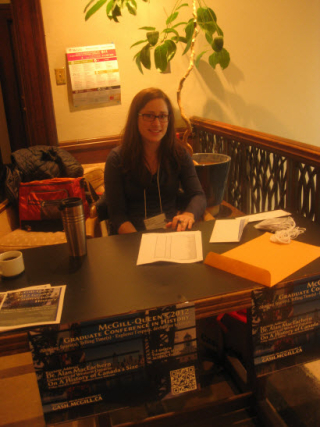 Conference organizer Carolynn McNally at the ready as the conference commences.
Conference attendees anticipate the beginning of a panel.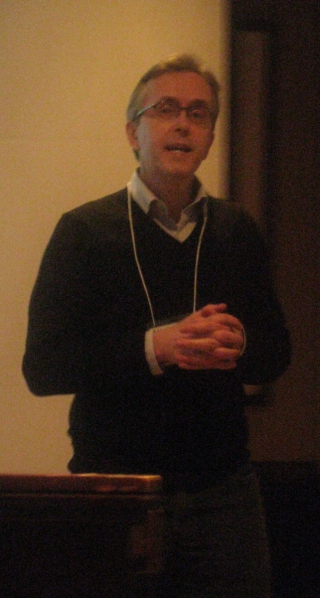 Keynote speaker Professor Alan MacEachern, University of Western Ontario, discusses the history of Canada's size.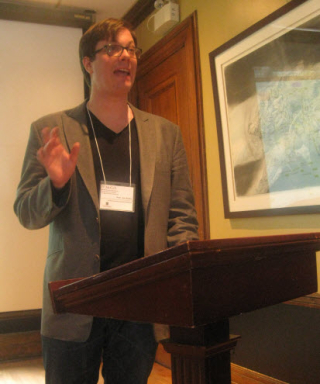 McGill Professor Jon Soske offers a glimpse at a new project, examining the spacial features of South Africa's apartheid.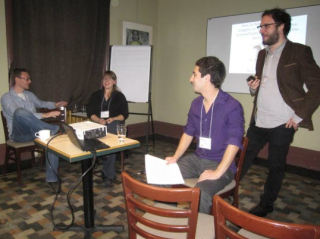 Panel presenters Darren Hunter, Rebecca Robinson, and Braham Kleinman, are joined by their chair, Greg Bouchard.