Welcome to McGill Geography
Geography is the study of physical environments and human habitats. It deals with people and places. It covers issues such as global warming and climate change, food and water resources, management of ecosystems, human health, regional economic disparities, urban infrastructure, native land claims and permafrost problems. Both a physical and a social science, it provides a unique opportunity to obtain a broad exposure to modes of analyzing the many environmental and situational problems of contemporary society. Our department is based in the Faculty of Science and offers degrees at the Bachelors (B.A., B.Sc, & B.A.Sc.), Masters (M.A. & M.Sc), and Ph.D. levels.2
Activities and Announcements
New Undergraduate Advisor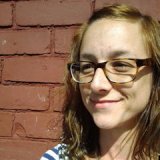 The geography department has a new undergraduate student advisor, Michelle Maillet. For questions about our undergraduate programs, please email her at advisor [dot] geog [at] mcgill [dot] ca.
Posted June 11, 2014
---
Our former Administrative Assistant, Pauline Nesbitt, is making good use of her retirement to educate readers about the nature of Geography.
Posted August 20, 2014