Welcome to McGill Geography
Geography is the study of physical environments and human habitats. It deals with people and places. It covers issues such as global warming and climate change, food and water resources, management of ecosystems, human health, regional economic disparities, urban infrastructure, native land claims and permafrost problems. Both a physical and a social science, it provides a unique opportunity to obtain a broad exposure to modes of analyzing the many environmental and situational problems of contemporary society. Our department is based in the Faculty of Science and offers degrees at the Bachelors (B.A., B.Sc, & B.A.Sc.), Masters (M.A. & M.Sc), and Ph.D. levels.
Activities and Announcements
New Undergraduate Advisor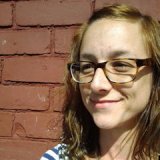 The geography department has a new undergraduate student advisor, Michelle Maillet. For questions about our undergraduate programs, please email her at advisor [dot] geog [at] mcgill [dot] ca.
Posted June 11, 2014
---
MSc student Sienna Svob, along with supervisors Pablo Arroyo-Mora and Margaret Kalacska, recently published a forestry geodatabase of Costa Rica in Forest Ecology and Management.
Posted June 12, 2014
Newly Tenured Faculty!
The department is pleased to announce that Lea Berrang-Ford, James Ford, and Margaret Kalacska have all been awarded tenure and promoted to Associate Professor. Congratulations!
Posted June 6, 2014
---
Prof. Bernhard Lehner and PhD student Günther Grill contributed a detailed global map of rivers, lakes and watersheds to a new global database of urban water resources, recently published in Global Environmental Change.
Posted June 5, 2014