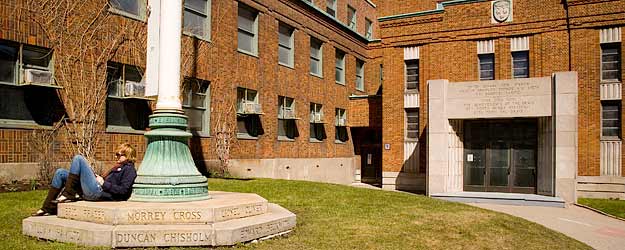 ---
Our Mission
The mission of the Department of Kinesiology and Physical Education is to generate, advance, and disseminate knowledge about human health and physical activity, and to prepare professionals to engage in related employment.
The objectives are:
To respect the diversity of the disciplinary bases and professional practices associated with Kinesiology and Physical Education, to encourage interdisciplinary endeavors, and promote collegiality.
To engage in the creation and evaluation of ideas and knowledge about health and human physical activity and to communicate outcomes in peer reviewed outlets, scholarly conferences, and seminars.
To encourage graduate students to participate in, and share their ideas at, scholarly conferences, to publish their own research, and to become co-authors/presenters.
To offer a curriculum which views human movement from social-cultural, psychological, and biological perspectives and to offer depth in selected areas.
To encourage creative and critical thinking in students through a problem-centered curriculum of high relevance, which fosters group-work and debate.
To facilitate students becoming independent learners in acquiring and evaluating knowledge as they mature as scholars and professionals who value life-long learning.
To employ technology to facilitate and enhance learning.
To facilitate experiential learning through practical courses and field placements which place priority on "linking theory to practice".
To value and foster continuing education opportunities for alumni and current professionals.