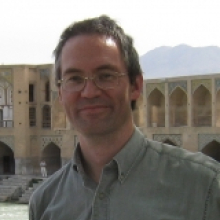 Degree(s):
PhD, University of Calgary
Office hours:
Summer 2021 office hours 
Email me for a virtual appointment via Skype or Zoom.
My office is located in Leacock 510—but I won't be there!. I can be reached by email at rex.brynen(at)mcgill.ca.
 
Reference Letters
While I am always pleased to write letters of reference for former and current students, I receive literally hundreds of such requests each year. Consequently, I require a minimum of three weeks notice between receipt of all relevant materials (forms, unofficial transcript, CV) and mail-out.
Research areas:
Comparative Government and Politics
Areas of interest:
Conflict simulation and serious game design.
Security and development in fragile and conflict-affected states.
Middle East politics: Palestine, Jordan, Lebanon; Arab-Israeli peace process (with special emphasis on development assistance and refugees); regional conflict, security and development in the Middle East; authoritarianism and democratization in the Arab world.
Intelligence analysis and strategic forecasting.
Professional activities:
READY Initiative (2020-21)
Non-Resident Senior Fellow, Atlantic Council (2016-18)
Interdepartmental Experts Group on Middle East Intelligence, Intelligence Assessment Staff, Privy Council Office (1995-2018)
Special Advisor, Department of Foreign Affairs and International Trade (1995-96)
Political and Security Policy Staff, Department of Foreign Affairs and International Trade (1994-95)
Short-term consultant to: Agriculture and Agri-Food Canada, Canadian International Development Agency, Department of National Defence, Defence Research & Development Canada, Defence Science and Technology Laboratory (UK Ministry of Defence), Global Affairs Canada, International Development Research Centre, Privy Council Office, NATO, Slitherine Software, US Department of State, World Bank, various United Nations agencies, and others.
Courses:
Fall 2021
POLI 340 (Developing Areas: Middle East)
 
Winter 2022
POLI 450 (Peacebuilding)
POLI 452 (Conflict Simulation)
POLI 650 (Peacebuilding)