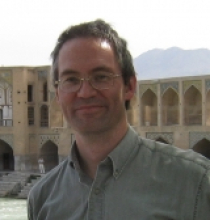 Degree(s):
PhD, University of Calgary
Office hours:
Winter 2018 office hours are held on Wednesdays 10h45-11h45 and Fridays 10h45-11h15, or by appointment.
My office is located at ICAMES, 3465 Peel. Please call up from the phone in the lobby upon arrival. I can be reached by email at rex.brynen(at)mcgill.ca.
Phone: 514-398-4400 x00634
Reference Letters
While I am always pleased to write letters of reference for former and current students, I receive literally hundreds of such requests each year. Consequently, I require at least three weeks notice between receipt of all relevant materials (forms, unofficial transcript, CV) and mail-out.
Areas of interest:
Security and development in fragile and conflict-affected states.
Middle East politics: Palestine, Jordan, Lebanon; Arab-Israeli peace process (with special emphasis on development assistance and refugees); regional conflict, security and development in the Middle East; authoritarianism and democratization in the Arab world.
Professional political-military wargaming. Conflict, peacebuilding, and development simulation.
Intelligence analysis and strategic forecasting.
Professional activities:
Political and Security Policy Staff, Department of Foreign Affairs and International Trade (1994-95)
Special Advisor, Department of Foreign Affairs and International Trade (1995-96)
Interdepartmental Experts Group on Middle East Intelligence, Intelligence Assessment Staff, Privy Council Office (1995-present)
Short-term consultant to: Canadian International Development Agency, International Development Research Centre, Privy Council Office, World Bank, various United Nations agencies, and others.
Courses:
Fall 2017
POLI 340 (Developing Areas: Middle East)
POLI 640 (Seminar in Middle East Politics)
Winter 2018
POLI 450 (Peacebuilding)
POLI 650 (Peacebuilding)
Research areas:
Comparative Government and Politics