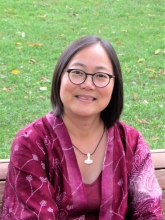 Awards, honours, and fellowships:
Degree(s):
PhD, University of Toronto
Research areas:
International Relations
Political Theory
Areas of interest:
International political theory; critical and normative theory on humanitarianism; intervention and the use of force in world politics; conceptions of justice and reconciliation; cosmopolitanism and its critics; structural injustice and colonial international order; and literature and philosophy.
Current research:
"Response to Critics: Responsibility, Structural Injustice, and Structural Transformation," Ethics & Global Politics 11, 1 (2018): 42-57. [Open access.]
"Cosmopolitan Justice, Democracy and World Government," Institutional Cosmopolitanism, Luis Cabrera ed. (Oxford: Oxford University Press, 2018), 232-252.
"Decolonizing Borders, Self-Determination, and Global Justice," Empire, Race and Global Justice, Duncan Bell ed., (Cambridge: Cambridge University Press, forthcoming February 2019).
"The Right to Justification and the Good of Nonalienation," in Justification and Emancipation: The Political Philosophy of Rainer Forst (Penn State Series in Critical Theory), ed. Eduardo Mendieta (Penn State University Press, forthcoming).