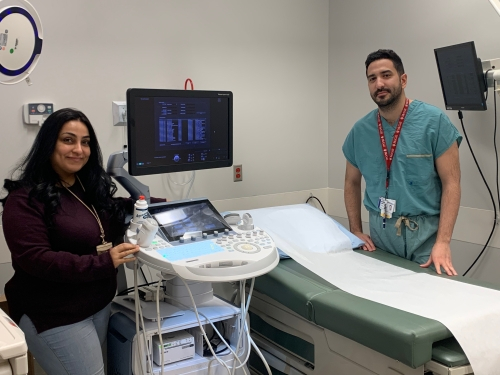 This two-year program offers specialized Maternal-Fetal Medicine training in the prevention, diagnosis and treatment of those conditions responsible for morbidity and mortality of high-risk obstetrical problems, involving the mother, fetus and early newborn.

Trainees manage patients in the Birthing Centre, Perinatal Unit, Outpatient Antenatal Centre, and Women's Ultrasound Department. Patients are referred from multiple hospitals across the McGill RUIS - a catchment area of approximately 10,000 live births per year - for various medical complications in pregnancy, suspected fetal abnormalities, genetic issues, preterm labor, and maternal or fetal problems requiring ongoing fetal surveillance.
Training occurs at 2 main teaching hospitals (the Royal Victoria Hospital and the Jewish General Hospital), providing ample opportunities to achieve clinical competence in the management of women with complications of pregnancy. MFM trainees attend and participate in weekly Perinatal Rounds and the bi-monthly Fetal Diagnosis and Treatment Videoconferences and are exposed to fetal therapy. In addition, trainees design and execute a research project in a clinical or basic science area, with the support and supervision of attending staff.