In the spirit of Graham Sommer's love for sharing music, the inaugural competition will take place during Quebec's 22nd edition of the Journées de la Culture in September 2018. This annual event promotes greater access to arts and culture for everyone, giving participants a peek into the creative process with free activities all over the province.
The Graham Sommer Competition for Young Composers will invite audience members into the world of composition with the premiere of new works for piano and string quartet. The winners of all prizes, including the audience prize, will be announced following the performance and jury deliberations.
Doctoral Colloquium talks by the finalists (September 27 and 28, 2018)
Presentations by the five finalists, co-hosted by MASC (McGill Association of Student Composers):
Alison Jun-Fei Jiang and Thierry  Tidrow:
Thursday, September 27 at 4:45pm in Clara Lichtenstein Hall (C209, 555 Sherbrooke St. West)
Moderated by Prof. Jean Lesage
Ashkan Behzadi, Taylor Brook and Christopher Goddard:
Friday, September 28 at 4:45pm in Clara Lichtenstein Hall
Moderated by Prof. John Rea
Round-table discussion with the finalists (September 29, 2018)
Chris Paul Harman, Canadian composer and Chair of the School's Department of Music Research, will moderate a round-table discussion with the five competition finalists prior to the concert and prize gala on September 29. The discussion will focus on what it means to be an emerging composer, and will be followed by a reception.
This free event will take place from 3:00-4:30pm in Tanna Schulich Hall in the Elizabeth Wirth Music Building (527 Sherbrooke Street W.). 
2018 Concert and Prize Gala (September 29, 2018)
The Concert and Prize Gala will take place at 7:00pm on September 29, 2018 in Pollack Hall at the Schulich School of Music of McGill University. If you can't attend, you'll be able to watch the webcast on the School's YouTube page.
Our five finalists have each composed a new work for piano quintet (piano and string quartet), to be performed by pianist Sara Laimon and the Molinari Quartet. The jury will deliberate directly following the five performances and award $45,000 in prizes, including a grand prize of $15,000, a second place prize of $10,000, and $5,000 prizes for third, fourth, and fifth place, plus an additional $5,000 People's Choice Award which those of you attending in person and watching online can vote upon.
Admission is free. Reserve your seats online!
Molinari Quartet
Olga Ranzenhofer, violin
Antoine Bareil, violin
Frédéric Lambert, viola 
Pierre-Alain Bouvrette, cello
Internationally acclaimed by the public and the critics since its foundation in 1997, the Molinari Quartet has given itself the mandate to perform works from the 20th and 21st centuries repertoire for string quartet, to commission new works and to initiate discussions between musicians, artists and the public.
Recipient of eighteen Opus Prizes awarded by the Quebec Music Council to underline musical excellence on the Quebec concert stage, the Molinari Quartet as been described by the critics as an "essential" and "prodigious" ensemble, even "Canada's answer to the Kronos or Arditti Quartet". The Molinari Quartet has established itself as one of Canada's leading string quartets.
The Molinari Quartet has commissioned Canadian composer R. Murray Schafer's 7th and 12th quartets and has also premiered his 8th, 10th and 13th Quartets, written also for the Molinari. The Quartet has commissioned and premiered several works from Canadian composers such as Otto Joachim, Nicolas Gilbert, Michel Gonneville, Marc Hyland, Éric Champagne, Michael Matthews, Kelly-Marie Murphy, Pat Carrabre, John Rea, Denis Gougeon, Laurie Radford and Ana Sokolovic as well as giving North-American premieres of many works.
Sara Laimon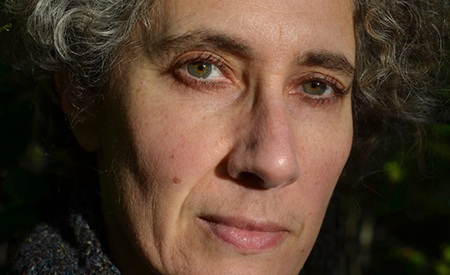 Pianist Sara Laimon, active in both solo and chamber music, has recorded for CRI, Capstone Records, North/South Recordings, MODE records, Disques XX1-21, Albany Records and performed in Canada, the US, France, Japan, Mexico, Poland, India and Nepal. Founding member and co-artistic director of the acclaimed New York-based group Sequitur, she has also been guest artist with many other ensembles and festivals. She currently serves on the faculty of the Schulich School of Music of McGill University.