Welcome!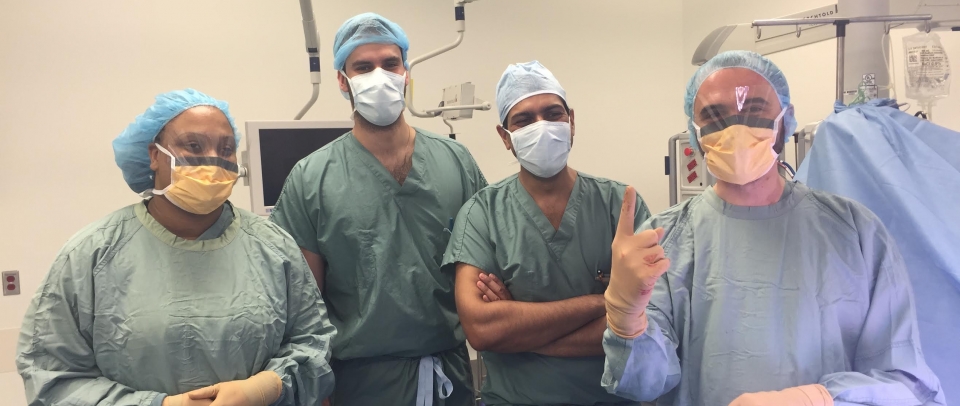 The McGill General Surgery Program advocates for each and every surgical trainee and ensures there is proper and concentrated mentorship so that we can adapt to and respond to the needs of our surgical trainees and their future goals. We are extremely supportive of resident research and encourage residents to pursue graduate degrees during their research years. While nearly three quarters of our residents elect to do formal research within their residency, the flexible 3rd year of training permits candidates who do not wish to do research the opportunity to tailor their rotations to meet their career goals. There are unique opportunities to pursue global surgery initiatives which are already quite mature in both research and clinical rotations.
While our program is poised to offer vigorous research opportunity, it is not at the expense of clinical experience. Our training program offers graded responsibility in surgical cases, and each of our teaching faculty is extremely committed to ensure all levels of surgical trainees are participating in appropriate cases. Senior residents benefit from exposure to complex surgeries as well. Our educational curriculum employs simulation, wet labs, and innovative teaching strategies encompassing both medical expertise in surgery as well as non-medical expert competencies.
The general surgery residency is only as strong as its residents, and we have been fortunate to have outstanding residents year after year. We encourage open forum discussions and resident retreats and constantly work to improve our program. This spirit of working together demonstrated by faculty and residents to enhance and improve the general surgery residency is what we are proud of. There is a mutual commitment and team-man ship that is present within the residency from which all of us thrive and benefit from.