Event
Summer Social: Mont Royal Sunset
Friday,
May
12,
2023
18:00
to
20:00
Roddick Gates, 15a Sherbrooke St W, Montreal, CA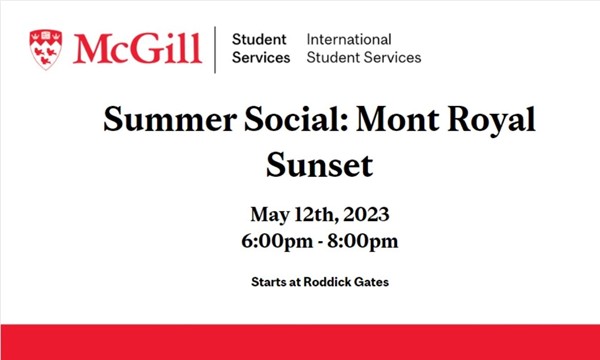 This excursion will give you a unique opportunity to walk up the mountain, take some breathtaking photos of Montreal and enjoy the sunset view from the Kondiaronk Belvedere! Yes, that's the official name of the area showcasing the MTL Downtown skyline! 
All you need is good walking shoes and a curiosity to explore Montreal beyond the McGill bubble.
Optional: Students are invited to bring approximately $10 to buy ice cream or a snack.