Event
Roddick Gates, 15a Sherbrooke St W H3A 0G3, Montreal, CA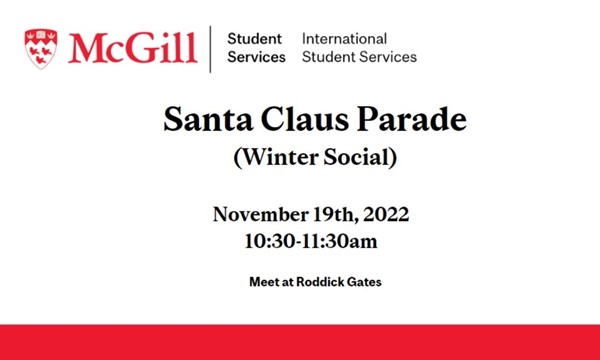 The longstanding annual tradition of Montreal- Santa Claud Parade- is returning after two years of the pandemic. This is your chance to relieve some midterm stress by watching the parade and enjoying some hot beverages at the end. 
Come join us and other international students at this winter social right before the final exam season arrives. 
Bring money to buy drinks/snacks (OPTIONAL).