Event
Wong Building
3610 rue University, Montreal, QC, H3A 0C5, CA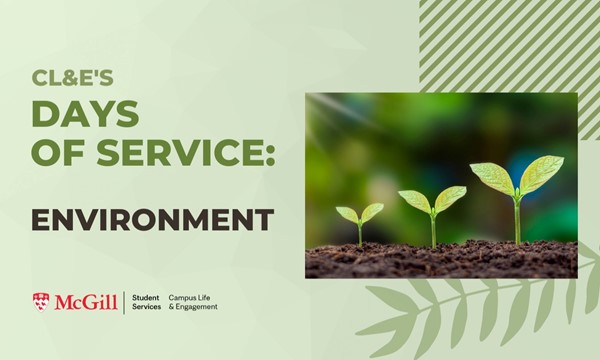 Looking to promote environmental sustainability and good sorting habits on campus through hands-on experience while forming meaningful connections with your peers? Our Days of Service Waste Audit activity is aimed at providing opportunities for purposeful service and intentional connections between McGill students. The activity consists of weighing bags of waste, sorting through what has been labeled as landfill, compost or recycling, and recording data about contaminants.
Students who are interested in volunteering will also be asked to attend a mandatory 1-hour virtual training session on November 11th from 3-4PM.
Proper protective equipment (gloves, gowns, masks, hand sanitizer) and snacks will be provided.
The link to the virtual training will be sent once the RSVP is received.