Event
CHSLD Vigi Reine-Elizabeth, 2055 rue Northcliffe, Montreal, CA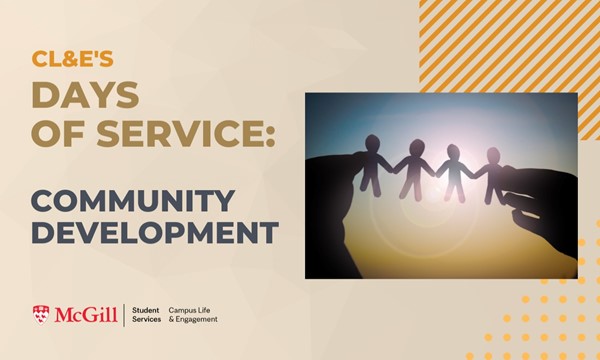 Looking to get involved in the community and spend time with long-term care patients at a CHSLD? Our Days of Service Recreational Group Activity Volunteering event at CHSLD Vigi Reine-Elizabeth is the perfect opportunity to serve CHSLD patients. This volunteering consists of participating in various activities organized by the centers and spending time with the clients, whether it be playing a game of bingo, making a craft or even just enjoying a desert with some tea. Residential and long-term care centers, better known as CHSLDs, are accommodations intended for seniors experiencing a significant loss of autonomy. Their mission is to provide their clients with a safe and hospitable environment while ensuring they receive the care and services that they need. 
COVID protocols apply to this location: masks are mandatory, and more information will be provided on vaccination upon registration. 
Once you sign up, you will receive an email with additional information including our meeting time and location to travel together to the venue.