One of the principal irrigation questions from growers is, "How much water to apply and when to start irrigation?" Once irrigation has started, the question becomes one of how often to irrigate and how much.
This COWSEP funded project is being led by McGill University, in partnership with AAFC, OMAFRA, and WIN. The primary goal is to improve water use efficiency through a better understanding and use of irrigation scheduling techniques.
One of the goals of this project is to evaluate a variety of soil moisture monitoring techniques for on farm use by growers and agribusiness personnel. The second goal is to provide training in instrument installation and interpretation.
Project Partners:
 
McGill University (Brace Centre for Water Resources Management)






Agriculture and Agri-Food Canada (AAFC-PFRA)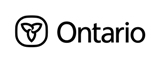 The Ontario Ministry for Agriculture, Food and Rural Affairs (OMAFRA)




Weather Innovations Incorporated (WIN)
Project objectives
The project objective is to undertake a comparison of soil moisture measurement instrumentation on-farms to determine the amount and timing of irrigation, and to transfer this information to grower groups.

Detailed objectives include:
Derive efficient methods of the timing of water applications and water conservation methods
Provide growers with on-site water management tools
Test soil moisture monitoring equipment on high value horticultural crops in conjunction with growers
Obtain grower feedback on equipment
Conduct training with agri-businesses on equipment
Project summary
Project Summary points:
Ontario fruit and vegetable producers could be faced with increasing water shortages due to the increasing competition between water users, and also due to potential changes in climate.
Currently, producers have few rapid ways of accurately determining when to apply irrigation water to their crops, and are in need of more efficient and timely ways of determining when to apply water to their crops.
Given that water may be scarcer in the future, there remains a need to determine when to apply irrigation to different crops, at a variety of growth stages, and based on different soil types.
The project will be carried out on farms in Leamington, Essex Kent, Norfolk, and Niagara Region areas. These areas constitute the intensive areas of irrigated crop production in Ontario, and are furthermore on a range of soil types. We will assess the technology on farms, receive grower feedback, and train the growers on the technologies.
The project will focus on portable and permanent instrumented techniques for monitoring soil moisture and to receive grower feedback of the evaluation of these technologies, on their farms. The technologies consist of portable (volumetric based) equipment; time domain reflectrometry (TDR); permanent (tension/volumetric based) equipment Gro-point probes, Watchdog probes, and manual tensiometers; and web based real time monitoring (tension/volumetric based) equipment: echo probes, and capacitance (C) probes. The technologies will be compared with respect to ease of use, cost, accuracy and ability to record data, etc.
This project will work on-farm with producers, testing several advanced soil moisture measuring devices that are capable of providing information on soil water status to the producer. We will show them how to make best use of the equipment, as well as interpret the data, to determine their irrigation requirements.
The end result will allow producers to obtain concise, easily accessible, and understandable information to guide them when to irrigate and how much water to apply.
Soil Moisture Monitoring Equipment installed at the main sites (depths may vary)
| Soil Moisture Sensor | Depths installed (in) | #Sensors | Access to soil moisture information |
| --- | --- | --- | --- |
| Portable TDR | 0 - 8" | 1 | Data is viewed & recorded |
| Tensiometers | 8", 18" | 2 | Read directly in the field |
| GrowPoints | 6 - 8" | 1 | Data is downloaded |
| Permanent TDR | 0 - 6", 0 - 12" | 2 | Data is downloaded |
| WaterMarks | 6", 12", 18" | 3 | Data is downloaded |
| Echo probe | 0 - 8" (avg. 4") | 1 | Real-time viewable on web |
| Capacitance probe | 4", 8", 16" | 3 sensors | Real-time viewable on web |
The Field Team