Human Development Speaker Series
The Department of Educational and Counselling Psychology presents:
Nancy Eisenberg, Ph.D.
Arizona State University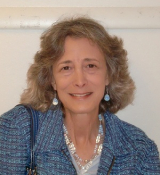 This pages contains forms for current Human Development students. Referee? Please visit our Referees page for forms & instructions.
On this page: Admissions | Applying | Tuition & fees
---
The PhD in Educational Psychology, Human Development specialization emphasizes the development of research skills and supports basic and applied research pertaining to all domains of educational psychology.
The program aims to develop graduates who demonstrate:
The following is a listing of faculty members in the Human Development program. All academic staff.
Seeking a Research Assistantship? Please visit our Working page in the Current Students section of our website.
On this page: Admissions | Applying | Tuition & fees
---
The aim of the MA in Educational Psychology - Human Development concentration (thesis) is to produce graduates who:
Pages