2018
Fiona Gedeon Achi
Mauricio Delfin
Adam Fleischmann
Vineet Rathee
Molly Sauter
Rine (Catherine) Vieth
Fiona Gedeon Achi is a PhD candidate in the Department of Anthropology at McGill University. For her doctoral research, Fiona is carrying out an anthropology of global poverty alleviation. Over the last decades global poverty has taken shape as an urgent problem requiring action and imaginations beyond governmental intervention. It is a complex issue, whose exact manifestations, causes, and solutions largely divide the opinions of development experts. Across Kenya, the USA, and India, Fiona has conducted ethnographic research among those who evaluate anti-poverty interventions and work to transform successful interventions into programs at scale around the world. Since the early 2000s, an influential group of economists and development experts have insisted that global anti-poverty efforts should be grounded on scientific evidence about what works to reduce poverty rather than on theories, ideology, or good intentions. What might it mean to alleviate poverty worldwide and yet hold no specific vision of the good life? What happens when the state, an apparatus to manage a well-defined population, is enrolled in a project which seeks to tackle global poverty (a target which far exceeds national delimitation) through repeated, scientific experimentation? In this conjuncture, the ways in which the problem of poverty is delineated on a global scale by the widespread practice of evidence-based development might reconfigure not only modes of managing the poor, with implications for scientific and political action at large. Prior to her doctoral studies at McGill, Fiona received a BA from McGill and a MA at the University of Chicago, where she focused on crisis mapping, an emergent form of online-based, crowdsourced humanitarian action.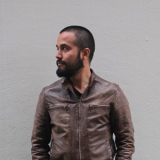 Mauricio Delfin is a Vanier Scholar and a PhD candidate in Communication Studies. He holds a BA in Anthropology and International Development Studies from McGill University and an MA in Media, Culture, and Communication from NYU. His dissertation research investigates the politics of cultural governance in Peru through the study of three controversies. The first one involves the design of the Database of Indigenous Peoples (BDPI), an instrument required to comply with the Law of the Right to Previous Consultation of Indigenous and Originary Peoples. Delfin traces the tumultuous story behind the database, which underlines the problem of State recognition of indigenous identities and reveals the limits of the current idea of "interculturality" as an institutional construct. The second controversy involves Legislative Decree 1198 aimed at modifying the General Law of Cultural Heritage, allowing private enterprises to administrate certain components of archaeological sites. The decree was repealed only a month after it passed and serves as an illustration of the challenges faced by the trend towards archaeological space deregulation in the country. The third controversy studies the Points of Culture program established in 2011 by Ministry of Culture in which the State officially recognizes cultural organizations and tries to organize them as a network. Delfin studies the program's mixed results, describing the limits of state recognition as a technology of governance. The dissertation uses these controversies to describe some of the sides and vertexes of what Delfin refers to as a "government of culture", the current phase of cultural governance in Peru in which the promises of the Republic, the modern state and of neoliberal reform inevitably clash with the actual demands of social life in the country, rendering each of these promises unattainable and illegitimate, leaving the door wide open for a new model of cultural governance in the future.
Adam Fleischmann is a PhD candidate in the Department of Anthropology at McGill University. His dissertation research is an anthropology of climate change science and politics. Under the working title "Knowledge and politics in an era of climate change: bridging the gap between science and action," he investigates how the climate crisis is problematised at the intersections of science, technology and politics. Despite overwhelming scientific consensus for human-made climate change, it is widely acknowledged in literatures across fields that global politics are plagued by climate change "gaps." These gaps appear, for example, as the spaces between expertise and activism, placards and pledges, abstract scientific knowledge and actionable policy agendas—briefly, gaps between science and politics. This project seeks to understand the networks of people producing knowledge and action that is neither strictly climate science nor climate politics, but extends across them. Precisely because these networks are situated at the climate science-action nexus, they can tell us something uniquely important about anthropogenic climate change and its relations to the political, economic, environmental and ethical issues facing our world. Leveraging anthropology's strengths as an immersive field science, Adam inquires after the extent to which climate change researchers are already working to reconcile the discrepancies between climate science and politics by producing new ways for people to take action on and relate to global environmental change. Adam holds a MA in anthropology from McGill University and a BA in anthropology and interdisciplinary French studies from The Evergreen State College.
Vineet Rathee is a PhD candidate in the Department of Anthropology at McGill University. His PhD dissertation studies how the ongoing adoption of technologies and infrastructures in agriculture is both conditioned by and impacts the caste-based labor relations, local credit flows, and ecology of villages in Haryana, India. Based on twenty months of fieldwork (November 2015 to June 2017) in Haryana, Vineet traces the trajectory of techno-infrastructural changes introduced as development initiatives by the modern state in India during the 1970s as part of the Green Revolution. His dissertation argues that Green Revolution technologies have placed agriculture-dependent families in a conundrum whose weight has affected members of all agricultural classes in the region, i.e. hereditary cultivators-cum-landowners, seasonal tenants, and agrarian laborers. On one hand, Green Revolution is credited to have increased agricultural productivity and prosperity of hereditary kisans (farmers), while on the other, it has entrenched them firmly in agrarian debt. Apart from borrowing money from institutional sources like banks, kisans take heavy loans from local moneylenders at exorbitant rates to meet the rising costs of agriculture. Other factors like fluctuating market prices for agricultural produce and rampant land fragmentation are pushing kisans to diversify in other sectors of the regional economy. However, possibilities for occupational diversification in Haryana are limited resulting in thwarted aspirations and retention of kisans and their laborers in agriculture. While tracing the constraints under which agriculture is practiced, Vineet's dissertation interrogates the ambiguity with which kisans receive and respond to development initiatives in agriculture, almost all of which cite "improvements" in techno-infrastructural apparatuses as their raison d'être. He asks how do promises of development fare in the face of rising skepticism among its subjects i.e. the kisans? His dissertation argues that the ascending skepticism and ambiguity among kisans has produced a unique modality of engagement with development and its apparatuses – an engagement marked by agrarian populism and violence. Before joining McGill University, Vineet finished an MPhil and MA in Sociology from Delhi School of Economics and a BA (Hons) Sociology from Hindu College, University of Delhi. Hitherto, his doctoral research has received funding from the Wenner-Gren Foundation and the Institute for Public Life of Arts and Ideas, McGill University.
Molly Sauter a Vanier Scholar and PhD candidate in Communication Studies researching the political economy and cultural valence of innovation economies, holds a MA from MIT in Comparative Media Studies and is the author of The Coming Swarm: DDoS Actions, Hacktivism, and Civil Disobedience on the Internet.  Their work has been published in numerous leading media and in collected volumes published by MIT Press and Peter Lang and they as an expert on technology, culture, and politics on the CBC, NPR, the BBC, PRI, American Public Media, the Boston Globe, and other international outlets. Provisionally titled Chasing Something Beautiful: The Political Economy and Cultural Valences of Innovation Economies, their project examines the financial and social conditions that gave rise to the Silicon Valley tech economy and the challenges faced by cities attempting to replicate the Valley's success. The goal is to describe the intellectual foundations and development of "disruptive innovation" as a model of funding, business development, and culture that has become synonymous with high tech economies on the North American continent, and which many cities outside San Francisco explicitly seek to imitate when attempting to jump-start their own "innovation economies," through promoting startups and startup incubators, encouraging venture capital-backed funding structures, and working to attract satellite offices of the "Big Five" tech companies (Amazon, Apple, Facebook, Google, and Microsoft). This dissertation will cover the history of the "disruptive innovation" concept and its divergences from its origins in the popular business press as articulated by Clayton Christensen in 1996; the economic, cultural, and regulatory history of venture capital as it concentrated in Silicon Valley in the 1980s and 1990s; the emergence of exclusive social clubs, networks, and private conferences as centers of influence and power within Silicon Valley; and two examples of attempts to transplant an "innovation economy" into Toronto: the Sidewalk Toronto smart city development project led by Google sister company Sidewalk Labs, and the WeWork co-working space/lifestyle business, which has recently launched a large push into the Canadian market.
Rine (Catherine) Vieth is a PhD candidate in the Department of Anthropology at McGill University. By utilizing ethnographic and sociolegal research methods, they study the intersections of religion and law through an investigation of the UK Immigration and Asylum Tribunals (IACs) by undertaking fieldwork in northern England. In light of the lines of questioning by the UK Home Office representatives at the IACs, Rine is interested in the way religion is talked about in the tribunals, with a particular focus on Iranian asylum-seekers who have converted to Christianity. What does in mean to be a "genuine" Christian? What kind of evidence of faith or belief enters a courtroom? How do people of faith respond to asylum-seekers' needs? Rine seeks to problematize measures of faith and belief, as assessed by the English legal system. Further, they are concerned with information produced and consumed around the tribunals—from online guides for clergy to inflammatory media reports on migration to the use of messaging applications by Iranian asylum-seekers—and the networks that form around asylum-seeker support. Rine holds a B.A. in History with Russian Literature and Language minor from Colby College; a MA in Islamic Studies from SOAS, University of London; and an MSc in Social Anthropology from the London School of Economics and Political Science.
2017
Graham Fox
Joshua Friesen
Ali Karimi
Skye Miner
Jonathan Rouleau
Victoria Simon
Julianne Yip
Graham R. L. Fox is a PhD Candidate in the Department of Anthropology. His research examines the politics of community-based conservation on the margins of white-owned wildlife sanctuaries in Kenya, including the proliferation of entities known as 'wildlife corridors'. Graham's research questions whether wildlife corridors undermine the land rights of indigenous people while depoliticizing the relationship between race, power and scientific authority. His research also traces how neoliberal conservation is depoliticized through efforts to engage young people in sports, and how relationships between pastoralists and white landowners in Kenya are articulated in the fight against invasive plant species. Graham holds a BA in International Development Studies from Dalhousie University in Halifax, and an MA in Anthropology from Carleton University in Ottawa. Prior to his doctoral studies, Graham was a research fellow at the British Institute in Eastern Africa (BIEA), where he supported academics in research spanning the African continent. Graham is also an avid reviewer of books, contributing to The Canadian Journal of African Studies as well as the journal Transforming Anthropology. His studies at McGill have been supported by a SSHRC Doctoral Fellowship, as well the Institutional Canopy of Conservation (I-CAN), a seven-year research initiative funded by SSHRC and Canada's International Development Research Centre. Graham's fieldwork in Kenya was funded by the Wenner-Gren Foundation, as well as grants from the BIEA, l'Institut Français de Recherche en Afrique, and the National Geographic Society. 
Joshua Friesen is a doctoral candidate in the Department of Anthropology at McGill University. He completed his honours undergraduate degree in Anthropology at the University of Calgary and received a master's degree in Anthropology from McGill University.  Joshua specializes in the domains of urban anthropology, space syntax research, urban development, and political anthropology. His research investigates how the built environment concretizes the priorities of different political communities and, relatedly, how those concretized priorities mediate the lives of urbanites. In his doctoral work, Joshua studied how socioeconomic inequality is differently managed in two Québécois cities of approximately equal size. He found that the organization of public spaces, the running of public amenities, the funding and arrangement of public parks, and the provisioning of industrial, residential and commercial infrastructures all mediates the experience and reality of socioeconomic inequality in cities.  The aim of this research is to better understand how urban design affects metropolitan communities. Without knowing more about how, for instance, urban form and the built environment mediate the experience of socioeconomic inequality it is difficult to have open and democratic debates about how cities should be configured, how public buildings can be inclusively designed, and how cities diminish or exacerbate socioeconomic polarization. Joshua's research has been supported by the McGill Institute for the Study of Canada (MISC) from 2016-2017, and by a SSHRC Joseph-Armand Bombardier CGS Doctoral Scholarship from 2013-2016. Joshua has also worked as a consultant for the United Way Calgary on developing their Community Hubs Initiative and has collaborated with the SSHRC funded Neighbourhood Change Research Partnership (NCRP) on their analysis of income polarization and its spatial effects in Calgary, Alberta.
Ali Karimi is a PhD candidate in Communication Studies at the Department of Art History and Communication Studies at McGill University. He holds a Masters' degree in Communication from the University of Ottawa, Canada, and a Bachelors' degree in Film Studies from Kabul University, Afghanistan. Ali is interested in critical media studies, history of technology and cultures of communication in the Middle East. His doctoral dissertation, supported by a Vanier Scholarship, investigates the question of urban modernity in Kabul city by exploring the techniques and technologies of governance in the Afghan capital. He specifically examines four technologies that are primarily used for the task of calculation and control: the street sign, the identification card, the price tag, and the clock tower. These are critical tools of administration and control with hidden layers of meaning. Drawing on archival materials and ethnographic work, his project contributes to Science, Technology and Society literature by offering a new perspective on the history of state building in Afghanistan through the study of technologies of calculation. Ali's article on politics of place naming in Kabul city is published in Annals of the American Association of Geographers. He has also written for popular press including Foreign Policy, openDemocracy and the Persian services of BBC and Deutsche Welle.
Skye Miner is a PhD candidate in Sociology with a Women and Gender Studies' emphasis. Her current research interests are in the intersections between science, technology, ethics and gender. Her dissertation examines the Canadian fertility market for donor eggs. Through in-depth semi-structured interviews with Canadian and international fertility care providers and fertility patients across Canada, she examines how national and international policies, current scientific developments and medical travel affect patient experiences and medical practitioners practice of fertility care. These interviews build off previous research surrounding biotechnologies, bioethics and infertility treatment by examining the relationships between scientific knowledge, patient knowledge, uncertain medical outcomes and medical markets. Her findings provide insight into how legal and ethical debates surrounding assisted reproductive technologies may not be consistent with current practices of medicine. She also works as a research assistant at the Jewish General Hospital where she is working with a team of psychologists, physicians and other health care practitioners on a CIHR funded grant to develop a mobile health application for couples who are undergoing fertility treatment. Overall, her work focuses on the social and ethical aspects surrounding women's health and people's use of new medical technologies. She holds a MA in Sociology from Brandeis University and completed her bachelor's in Sociology and Gender Studies at Gonzaga University. Her work has been supported by the McGill Institute for the Study of Canada, McGill's Institute for Health and Social Policy, and McGill and University of Montreal's European Union Center for Excellence.
Jonathan Rouleau is a PhD candidate in Communication Studies in the Department of Art History & Communication Studies at McGill University. He received his Master of Science degree in Anthroplogy from University of Montreal. Jonathan is completing a dissertation entitled, "The Cultural Roles of Universities in Montreal: Reframing the University-City Approach." His work examines the ways in which the four universities in Montreal and their student population structure, shape and represent the cultural scenes in the city. He suggests that municipal cultural and educational policies could benefit from a more robust understanding of the cultural significance of universities in cities – the university's "third role" – and likewise, that a city's cultural effervescence can be linked to its seldom-acknowledged status as a "college town." His dissertation project emphasizes how culture, technological innovation and knowledge circulate from universities to the cities where they are located. The thesis also puts forward how innovation in the cultural field, fundamental and applied research produced in universities, and the political and economic context of Quebec and Canada shape each other. For example, in his work at Salon 1861 and Quartier de l'Innovation (QI) in the Southwest District in Montreal, Jonathan translates the technical concerns of QI in relation to innovation into the language of community engagement, fostering of social bonds, and the creation of various cultural programs. He thus contributes to the circulation of technological, and social and cultural innovation in the city through multi-stakeholder partnerships. By attending to a previously overlooked material context – the university – that enables and sometimes disables the circulation of culture in the city, his thesis ultimately offers a critique of the limits of cultural studies in the study of cultural forms and a critique of existing theoretical conceptions of culture itself. His dissertation research has received support from Fonds de Recherche du Québec – Société et Culture (FRQSC), the McGill Institute for the Study of Canada (MISC), the Institute for the Public Life of Arts and Ideas at McGill (IPLAI) and Media@McGill. Jonathan's most recent publication is entitled, "Every (Nocturnal) Tourist Leaves a Trace: Urban Tourism, Nighttime Landscape, and Public Places Ciutat Vella, Barcelona." It was published in Imaginations.
Victoria Simon is a PhD Candidate in the department of Communication Studies at McGill University, where she researches the intersections between software studies, sound studies, and the social construction of technology. Her research investigates how software interfaces embody and transmit the sensibilities of their designers within the overarching context of economic interests. This dissertation uncovers these embedded interests and sensibilities through a comparative historical study of the production and design of music composition touchscreens. It contests the consistent valorization of the touchscreen as universally accessible, and shows how despite their claim to an all-embracing diversity in the demographic of users, the interfaces configure specific user identities and prefer certain patterns of use. Her analysis provides empirical evidence on how broader social and political processes circulate and infiltrate the design practices of these technologies in order to identify ways music technology can be made more inclusive. Specifically, the dissertation questions the paradigms of efficient design found in music apps and its consequences for designing out the possibility for failure and reflection in user interfaces. In so doing, it addresses how the interfaces uphold traditional normative conceptions of human perfection. It analyzes how mobile music software (music apps) counter-intuitively privilege visual over tactile interaction, with broad implications for aesthetic technique, usability, and accessibility as well as the outcome and experience of music production. By advancing these arguments and deepening our understanding of the past and present conditions of music touchscreens that emerge from different political and economic moments, this research contributes to central debates in software studies, new media theory, and science and technology studies (STS), over the politics of design practices and democratization in emerging digital cultures. The project aims to guide communication technology in ways that can expand cultural participation. Victoria is a member of the Centre for Interdisciplinary Research Music Media and Technology (CIRMMT) and the Society of Cinema and Media Studies (SCMS). Prior to pursuing her doctoral studies at McGill, she lectured at City University of New York in the Philosophy department. She holds an M.A. in Media, Culture and Communication from New York University and a B.A. in Philosophy from Oberlin College.
Julianne Yip is currently a PhD Candidate at McGill University in Anthropology. For her dissertation research, she is conducting an anthropology of ice. By this, she means an exploration of the epistemic spaces that emerge from scientific knowledge about ice (sea ice, glaciers/ice sheets, extraterrestrial ice). What would it mean to adopt knowledge about ice as a conceptual frame of reference for thinking the world and, within it, human beings? What world emerges through 'ice' as a conceptual lens? Julianne is interested in ice as a lens through which to examine taken-for-granted anthropological assumptions (e.g., nature/culture divides). For her fieldwork, Julianne went to Seattle, Washington over the course of two years to follow ice scientists. She followed several research groups studying ice-ocean-atmosphere interactions, and the relations between sea ice and climate. In particular, she followed a group characterizing 'rotten ice' in the Arctic, or severely melted ice that appears at the end of summer. Her work with them led Julianne into the Alaskan Arctic where she followed the team's collection of ice samples, as well as into the laboratory where they conducted experiments. Her dissertation research has received support from the Social Sciences and Humanities Research Council of Canada, the Northern Studies Training Program, and the Arctic Institute of North America.