Members of the McGill Sport Psychology Laboratory believe our work is educational and that we can provide mental performance consulting to athletes, coaches, and/or teams. Whether in the classroom or on the sporting field, we teach people how to think and act in a way that promotes individual and team improvement. We can teach and facilitate the learning of mental skills that are essential to high level performance such as goal setting, concentration, dealing with adversity, mental imagery, mental preparation for practice and competition, and effective performance evaluation, to name a few.
Dr. Gordon Bloom
A current and founding member of the Canadian Sport Psychology Association, Dr. Gordon Bloom earned his PhD degree in Sport Psychology at the University of Ottawa and has been working in the field for over 25 years. He is currently the director of the McGill Sport Psychology Research Laboratory that is designed to help athletes and coaches achieve personal development and performance success. Gordon is an active mental performance consultant who has consulted with Olympic, professional, and amateur athletes from many different sports, including those who have won Gold Medals at the highest levels of competition. Gordon has also worked with performers in other contexts including business, the performing arts, and academia. Gordon is a well published author and practitioner with regular appearances on various communication platforms, such as radio and television. His work as a mental performance consultant is linked to his research and teaching, where his focus is to teach people to deal with performance pressures by providing information, skills, and support for the athlete/performer/leader/coach who want to improve their mental game.
For more information, please contact gordon.bloom [at] mcgill.ca.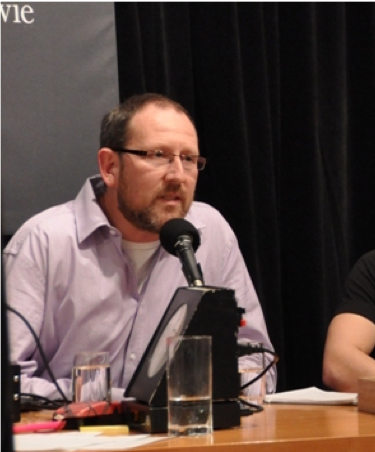 Danielle Alexander 
Performing under pressure, controlling one's emotions, and navigating negative thoughts are merely an introduction to the applied sport psychology skills that athletes are looking to improve. Mental performance consultants provide athletes with the knowledge and skillset to optimize performance and the ability to turn weaknesses into strengths! Growing up as a competitive athlete, Danielle Alexander had a passion for understanding the mental side of sport and pursuing a doctorate in sport psychology. Acting as the mental performance consultant for numerous McGill University varsity sport teams, Danielle has led interactive group activities (e.g., team building), lecture-style seminars (e.g., building confidence), and individual consultation sessions to provide an in-depth assessment of athlete needs. She is currently a student member of the Canadian Sport Psychology Association.
For more information, please contact danielle.alexander2 [at] mail.mcgill.ca.
Dr. Jordan Lefebvre 
Jordan has been involved in the field of sport psychology and mental performance consulting for a number of years. During this time, Jordan has delivered over 50 sport psychology talks in the academic and applied settings. Furthermore, Jordan currently works for McGill Athletics, where he delivers leadership development talks to many of our varsity sport teams. Outside of McGill, Jordan works with several athletes at the amateur and professional level as well as performers in other industries, such as medical doctors, nurses, and pysiotherapists—in all aspects of mental performance. He is currently student member of the Canadian Sport Psychology Association.
Jordan is available for speaking engagements and individual consulting. He can work in both French and English. For more information, please contact jordan.lefebvre [at] mail.mcgill.ca