Mission
The Research Network on Women, Peace and Security (RN-WPS) is proposed within the framework of the Mobilizing Insights in Defence and Security (MINDS) Collaborative Networks call for proposals of the Department of National Defence. The aim of the Network is to mobilise Canadian-based expertise on issues related to the WPS agenda, and more broadly, to the intersections of militarism, (in)security, settler-colonialism, gender, race, sexuality and disability. In particular, it will facilitate knowledge exchange among researchers working in Canadian institutions, support and initiate innovative and multidisciplinary research, and diffuse research results to an academic, policy-making and general public audience on three strategic challenges:
---

Canada's Defence Relations: Conflict prevention and the implementation of WPS.

---

Anticipate Future Challenges: How is the future of conflict gendered and what are the impacts on Canada's capability needs?

---

Climate Change: A growing, multidimensional and gender-differentiated threat to national resilience.
Objectives
To support and initiate innovative and multidisciplinary research on Women, Peace and Security in both English and French.
To develop synergies amongst Canadian researchers across Canada, and develop connections to expertise across the world, in order to produce expert, evidence-based analysis on current issues related to the interlinkages between security, defence, gender, race, sexuality and disability.
To diffuse the results of research and expert analysis to different agencies within Canadian governments, partner organisations, and the wider public in order to inform political decision-making, policy-making, and the public debate.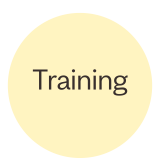 To train the next generation of experts in gender, security and defence through the integration of students in the production and diffusion of knowledge, and the provision of opportunities for exchange.
Activities
The program of the network will include the following activities:
An annual in-person symposium on Women, Peace and Security:
This will include all members of the network (as well as invited guests), showcase their most recent academic work related to the strategic challenges identified above, and discuss the implications of network members' research for scholarly knowledge and policy-making.The Symposium will result in academic publications, a strategic note on policy implications, and the identification of priorities for on-going research.
Annual roundtables on each of the research challenges: 
These will convene researchers, practitioners and members of the Canadian Armed Forces, and will result in policy briefings forDND/CAF, as well as other forms of dissemination to the wider public, through podcasts, video, and blogs.-A rotating Summer Institute on WPS that will help to develop connections and explore collaborative research projects on critical approaches to gender, peace and security, and the intersections of gender, race, sexuality, class and disability in Canada and abroad. Members of DND/CAF will be invited in order to foster dialogue on the practical and policy implications on the issue under discussion.
Student training:
Two doctoral scholarships and a program of PhD student funding (for travel, conferences, and exchange) will ensure the development of bilingual expertise on gender, peace and security amongst Canadian early career scholars. A mentorship program will be also be put in place for graduate students in Canadian institutions conducting research on WPS, and the network will periodically host pre-publication workshops for graduate students or network members to discuss an advanced piece of scholarship. Finally, a collaborative process for updating or creating new syllabi for courses related to security will be developed.
Canada-Global South cooperation:
A Visiting Fellowship program will offer each year two researchers or practitioners working on gender, peace and security from the Global South the opportunity to become a visiting fellow at one of the centers affiliated to the network.
Research-Practice exchange:
A fellowship program will offer a member of DND/CAF to become a practice fellow at one of the centers affiliated to the network.
Teaching mobility:
A program of invited speakers (academic and practitioners) to participate in courses across Canada.
To envision possibilities for applying to future grants, including with international collaborators, and ensure in this way the sustainability of the network.