Paul Ciechanowski, MD, MPH, University of Washington, USA, Department of Psychiatry and Behavioral Sciences
"Depression – Addressing the ups and downs of glucose and mood using a team-based collaborative care approach"
Dr. Ciechanowski received his medical training at McGill Medical School and practiced as a family doctor in British Columbia prior to starting an academic career in mental health research. For the past 20 years, Dr. Ciechanowski has served in various academic positions at the University of Washington (UW). Currently he serves as Clinical Associate Professor of Psychiatry, and also has the role of Chief Medical Officer for Samepage, Inc., a company that provides services and software for improving healthcare communication, patient engagement and behavior change in medical settings. Dr. Ciechanowski co-founded and served as director of Training Xchange – a self-sustaining program of the UW Center for Commercialization that provides national training in behavior change and collaborative care models. His research interests over the last two decades have focused on collaborative care programs, behavior change, treatment adherence, attachment theory and patient-provider communication, through NIH and CDC grants. He has also published extensively on research in depression in medical settings. Dr. Ciechanowski and his research teams have developed effective and cost-effective case management programs in the areas of depression, diabetes and heart disease, epilepsy, and in geriatric populations. In addition to his research activities, Dr. Ciechanowski has been involved in a number of clinical activities, and served as team psychiatrist and head of behavioral health at the UW Diabetes Care Center for 17 years, where he taught residents and clinical fellows. He has directed dissemination of a multi-condition collaborative care program for the last three years in partnership with The Polyclinic in Seattle and is currently working with Swedish and Providence ACOs in developing collaborative care models for treating diabetes, depression and other chronic conditions. Dr. Ciechanowski currently serves as president of the Community Leadership Board American Diabetes Association in Washington State.
Mika Kivimaki, PhD, University College London, UK, Chair of Social Epidemiology
"Depression, impaired glucose metabolism, and type 2 diabetes"
Professor Mika Kivimaki, University College London, UK, is an epidemiologist with special interests in risk factors of cardiovascular diseases, type 2 diabetes and functional decline in old age. He is Director of the Whitehall II study, a cohort study of 10,308 British civil servants who have been followed up with clinical examinations every five year since 1985. Mika is also the principal investigator of the Individual-Participant-Data Meta-analysis in Working Populations (IPD-Work) consortium of 17 European cohort studies. For further information about Dr. Kivimaki, a detailed biographical interview, "Spotlight European Scientist in Cardiology" is available in Circulation 2012;126 (Oct 23);f97-f102, DOI: 10.1161/CIR.0b013e318277362f
Michael Kyrios, PhD, Australian National University, Canberra, AUS, Research School of Psychology, College of Medicine, Biology and Environment 
"Depression in diabetes and pre-diabetes: Implications for management" 
Professor Michael ("Mike") Kyrios is currently Director of the Research School of Psychology at the Australian National University having previously undertaken academic, practice, professional & administrative roles at the Royal Melbourne Hospital and Latrobe, Melbourne and Swinburne universities. He is currently President of the Australian Psychological Society (APS), having held roles as National Chair of the APS College of Clinical Psychologists and inaugural Chair of the APS Psychology and Cultures Special Interest Group. He has been a consultant to the Victorian government on hoarding and was responsible for developing the psychological component of the National Diabetes Strategy and Implementation Plan that is currently being considered by the Australian federal government. Mike's clinical interests and research focuses on obsessive-compulsive spectrum disorders (OCD, hoarding, BDD, compulsive buying, gambling, trichotillomania), anxiety and mood disorders, mood problems in chronic medical illness, and evidence-based psychological treatments, including e-therapies. His research and conceptual frameworks encompass behavioural, cognitive, neuropsychological, developmental and self-based methodologies. Mike has received over $16 million in grant funding and has 150 publications. He has given keynotes, talks, workshops and master clinician sessions nationally and internationally in his areas of expertise. His most recent interest on the "self" in psychological disorders will culminate in the release of an edited book with Cambridge University Press and a Special Edition of Psychopathology in 2016. He has undertaken editorial responsibilities for journals including Behavior Therapy, Behavioural and Cognitive Psychotherapy, Journal of Obsessive-Compulsive & Related Disorders the International Journal of Psychology and Australian Psychologist. He chaired the Scientific Committee for the 2010 International Congress of Applied Psychology and is the chair for the 2016 World Congress of Behavioral and Cognitive Therapies. Mike received the 2013 Ian M Campbell Memorial Prize in Clinical Psychology and the 2011 Citation for Excellence from the American Psychological Association. For further information about Dr. Kyrios, please visit:http://psychology.anu.edu.au/about-us/people/michael-kyrios.  
Briana Mezuk, PhD, Virginia Commonwealth University, USA, Department of Family Medicine and Population Health, Division of Epidemiology
"Reconsidering the role of context in diabetes prevention to address social disparities"
Dr. Mezuk is interested in investigating the intersection of depression and diabetes because it is an inherently interdisciplinary research enterprise. She completed a dual-degree in Neuroscience and History & Philosophy of Science from the University of Pittsburgh in 2002, and a PhD in Mental Health from Johns Hopkins School of Public Health in 2007. Following graduate school, Dr. Mezuk was a Robert Wood Johnson Health & Society Scholar at the University of Michigan, where her research interests broadened to include social determinants of mental and physical health. Since 2009 Dr. Mezuk has been faculty in the Division of Epidemiology at Virginia Commonwealth University, with joint appointments at the Virginia Institute for Psychiatric and Behavioral Genetics, the VCU Department of Psychology, and the University of Michigan Institute for Social Research. Her research program uses epidemiologic methods to examine the interrelationships between mental and physical health over the lifespan, with a focus on depression and disorders of metabolism such as frailty and type 2 diabetes. A core feature of her research is the integration of conceptual and analytical approaches, methods, and models from social science and clinical disciplines with the aim of arriving at a more nuanced and holistic understanding of the ways in which mental and physical health interrelates. The goal of this work is to inform interventions that reflect an integrative approach to health to effectively reduce the burden of mental disorders in later life.  
Frans Pouwer, PhD, Tilburg University, The Netherlands, Department of Medical and Clinical Psychology
Mental health and (pre)diabetes: what does the evidence tell us?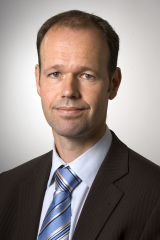 Professor Frans Pouwer is a medical psychologist, affiliated to the Department of Medical and Clinical Psychology, Tilburg University, The Netherlands. He is past chair of the Psychosocial Aspects of Diabetes Study group (PSAD), of the EASD, and past chair of the European Depression in Diabetes (EDID) research consortium.
Laura Rosella, PhD, Dalla Lana School of Public Health, CAN, University of Toronto, Public Health Ontario
"The current state of prediabetes in Canada: Implications for population health"
Dr. Rosella is an Epidemiologist and Assistant Professor at the Dalla Lana School of Public Health at the University of Toronto. In addition, she holds scientific appointments at the Institute for Clinical Evaluative Sciences (ICES) and Public Health Ontario. Dr. Rosella leads interdisciplinary CIHR-funded research combining epidemiology, large-linked databases and health policy. She has a research focus on type 2 diabetes prevention and is a recognized expert in measuring population health aspects related to diabetes, diabetes-attributable costs, high-risk precursor states and major risk factors, such as obesity. Dr. Rosella has led the development of population risk tools that are being used to support diabetes and obesity prevention strategies. For further information about Dr. Rosella, please visit: http://www.dlsph.utoronto.ca/faculty-profile/rosella-laura-c/. 
Lorian Taylor, RD, PhD, Alberta Health Services (AHS), CAN
"Red pepper or cupcake? How do prediabetes and lifestyle interventions impact mental health?"
Dr. L Taylor completed her PhD exploring prediabetes service provision in July 2010 at the University of Alberta. She has a Master's degree in public health and is a registered dietitian. She worked for Alberta Health Services as a registered dietitian in the areas of primary health care, education resources and practice guideline development for approximately nine years. Since completing her PhD she has been working as a Research Lead and exploring determinants of dietary intake and physical activity in individuals with prediabetes, type 2 diabetes and metabolic syndrome. She is also interested in how lifestyle interventions impact mental and physical health related quality of life. Recently she has been working on CHANGE Cancer Alberta, a large randomized controlled trial lifestyle intervention in 16 primary care networks across the province in adults at high risk of diabetes.