Listening to One Another to Grow Strong is currently partnered with nine First Nations, representing four Indigenous peoples across four provinces. Together, we are delivering our program with a Secwepemc nation in Interior British Columbia, Anishinaabe First Nations in North Western Ontario, Swampy Cree First Nations in Northern Manitoba and an Innu First Nation in Eastern Quebec.
Swampy Cree Collaborators
Partnerned organization: Cree Nation Tribal Health Centre
Coordinator: Ron Cook
Participating communities: Pukatawagan, Wuskwi Sipihk, Mosakahiken
Facilitators: Wanda Beaudry, Irene Genaille, John Gerald Colomb, Margaret Ballantine, Irene Linklater, Ann Head
Anishinabe Collaborators
Partnered organization: Kenora Chiefs Advisory
Coordinator: Cindy Piche
Anishinabe Board Members: Howard Kabestra, Rudy Turtle, Glenn Cameron, Gabe Bruyere
Participating communities: Wauzhushk Onigum, Naotkamegwanning, Wabigoon, Asubpeeschoseewagong
Facilitators: Vanessa Skead, Gail Redsky, Sydney Flett, Carolyn Kokokopenace, Carla Kokokopenace, Clara Kokokopenace, Jyles Copenace, Catherine Girou, Rose Skead
Secwepemc Collaborators
Partnered organization: Splatsin Tsm7aksaltn (Splatsin Teaching Centre) Society
Coordinator: Deanna Cook
Participating community: Splatsin
Facilitators: Don Bennett, Julianna Alexander, Jody Leon
Innu & Mi'gmaq Collaborators
1. Mashteuiatsh (Innu community) – Coordinator: Maggie Robertson
Facilitators: Meggie Noël, Jacynthe Connolly; Consultant: Julie Girard; Board Members: Véronique Larouche, Jowan Philippe
2. Nutashkuan (Innu community) – Coordinator: Chanelle Laberge
Facilitators: Vicky Bellefleur, Nathalie Lapierre, Marie-Jeanne Wapistan; Board Member: Lucie Wapistan.
3. Gesgapegiag (Mi'gmaq community) – Coordinators and Facilitators: Christianne Bernard, Theresa Caplin; Board Member: Eleanor Pollock
Researcher: Patricia Montambault
Coordinator: Audrey Vézina, First Nations of Quebec & Labrador Health & Social Services Commission
The Listening to One Another Research Team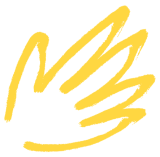 Principal Investigator: Laurence J. Kirmayer (McGill University).
Collaborating Researchers: Arlene Laliberté, Université du Québec en Outaouais
Coordinators: Joshua Moses (2011-13), Dominique Geoffroy (2013-2019), Michelle Kehoe (2019-Present)
Research Assistants: Michaela Field, Mia Messer, Tristan Supino
Communication: Sophie Gee, Culture and Mental Health Research Unit, Jewish General Hospital, Montreal
Team Meeting May 2014
Team Meeting November 2012