Profiles: Cundill Fellows
---
Briar Bennett-Flammer
Peter Cundill Fellow (2020-2022)
After completing a BSc in Neuroscience at Bishop's University Briar received an MA in Classics & Archaeology from Queen's University, where her research focused on the imperial use of early Christian graphic symbols in Roman Britain. During her doctoral program in History at McGill she will concentrate on her interests in ancient Mediterranean religion with a focus on early Christianity. Briar's doctoral research intends to compare the inter-community relationships between pagans and Christians in the context of pre and post-Roman Britain, examining their development as the island transitions out of imperial Roman rule into pre-Medieval England.
M.A. Classics and Archaeology, Queen's University.
B.Sc. Neuroscience & Bishop's University.
---
Azizul Islam Rasel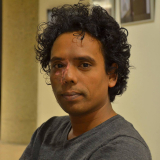 Peter Cundill Fellow (2021-2023)
Azizul Rasel is a doctoral student at the Department of History and Classical Studies at McGill University. He is working under the supervision of Professor Subho Basu. His Ph.D. research focuses on the history of working classes of East Pakistan (erstwhile known as East Bengal and presently Bangladesh). He explores both the social structures and forms of consciousness of urban working classes with particular emphasis on the 1960s, globally a turbulent and insurgent period. His research is generously funded by the Peter Cundill Fellowship (2021-2023).
He completed his BA and MA from Dhaka University, Bangladesh and Leiden University, the Netherlands with Encompass Scholarship. Apart from his primary research project he is interested in African History, Marxism and Postcolonial Theory.
Prior to joining at McGill, he lived in Dhaka and taught at the University of Liberal Arts Bangladesh, Dhaka. He was also a research fellow and coordinator at the Center for Advanced Theory, ULAB, Dhaka.