CIM researchers work in domains such as robotics, artificial perception, systems and control, and human-computer interaction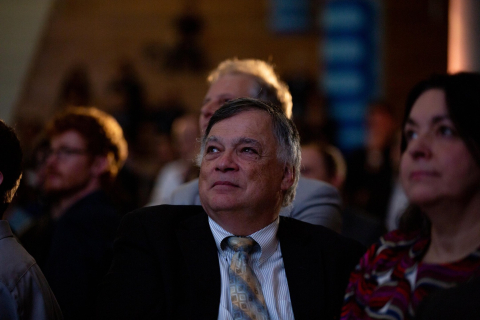 CIM members are a diverse group of world-class researchers who collaborate on a variety of interdisciplinary projects
CIM partners with many companies and organizations around the world to connect them with talent and further their research goals
The Centre for Intelligent Machines (CIM) is an inter-departmental inter-faculty research group which was formed in 1985 to facilitate and promote research on intelligent systems.
Intelligent systems and machines are capable of adapting their behaviour by sensing and interpreting their environment, making decisions and plans, and then carrying out those plans using physical actions.
The mission of CIM is to excel in the field of intelligent systems, stressing basic research, technology development and education.
The members of CIM seek to advance the state of knowledge in such domains as -- robotics, artificial intelligence, computer vision, medical imaging, haptics, systems and control, computer animation and machine and reinforcement learning.
This is being achieved by collaborative efforts involving researchers with very different interests - CIM faculty and students come from the School of Computer Science, Department of Electrical and Computer Engineering, and the Department of Mechanical Engineering. Many of CIM's researchers are members of REPARTI - Systèmes cyberphysiques et intelligence machine matérialisée (Cyberphysical Systems and Embedded Machine Intelligence). It is this diversity of interests along with the spirit of collaboration which forms the driving force behind this dynamic research community.