Event
Victorian Sensation Novels and the News
Tuesday,
May
10,
2022
12:00
to
13:00
McLennan Library Building
Rare Books and Special Collections, McLennan Library Building 4th floor, 3459 rue McTavish, Montreal, QC, H3A 0C9, CA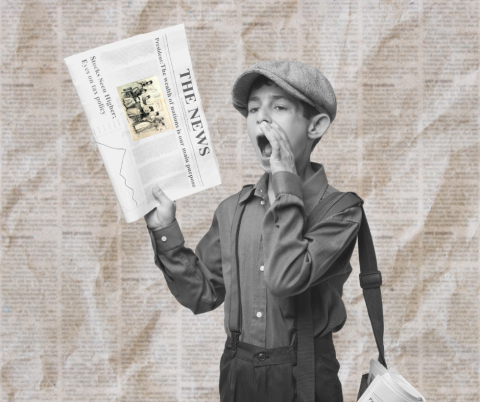 Virtual event description:  
This year, ROAAr has showcased ways in which newspapers entered, entertained, even influenced everyday life. The series concludes with a talk by Jessica Valdez, on how newspapers shaped the novel. "Victorian Sensation Novels and the News" focuses on a particular phenomenon: fiction's close scrutiny of real-life news stories drawn from the news. Commonly known as "the newspaper novel," sensation novels of the 1860s took their plots from police news, shipping news, and even the Agony Column, a section of personal advertisements appearing at the front of Victorian newspapers.
At a moment when novels and newspapers were both claiming to narrate a particular version of their present moment, characters in sensation novels wondered whether newspapers provided information and entertainment, or whether they also carried within them augurs of destiny.
Join special guest scholar Jessica Valdez to explore the relationship between Victorian sensation fiction and the news.
---
About the Speaker
Jessica R. Valdez is the Visiting Belcher Fellow in Victorian Studies at St. Hugh's College Oxford. She is currently an associate professor in English at the University of Hong Kong, but she will leave HKU to become a lecturer at the University of East Anglia in September 2022. Her first book, Plotting the News in the Victorian Novel (EUP 2020), will be available in paperback in June 2022. It analyzes competing understandings of national identity in nineteenth-century novels and the newspaper press. Her new book project is tentatively called Despots and Democrats: China and America in Nineteenth-Century British Literature. She has published articles in journals including Studies in the Novel and Victorian Periodicals Review, among others.
---
About the Series
You can watch past events on our YouTube Channel.
See a full list of past events on our website.