Event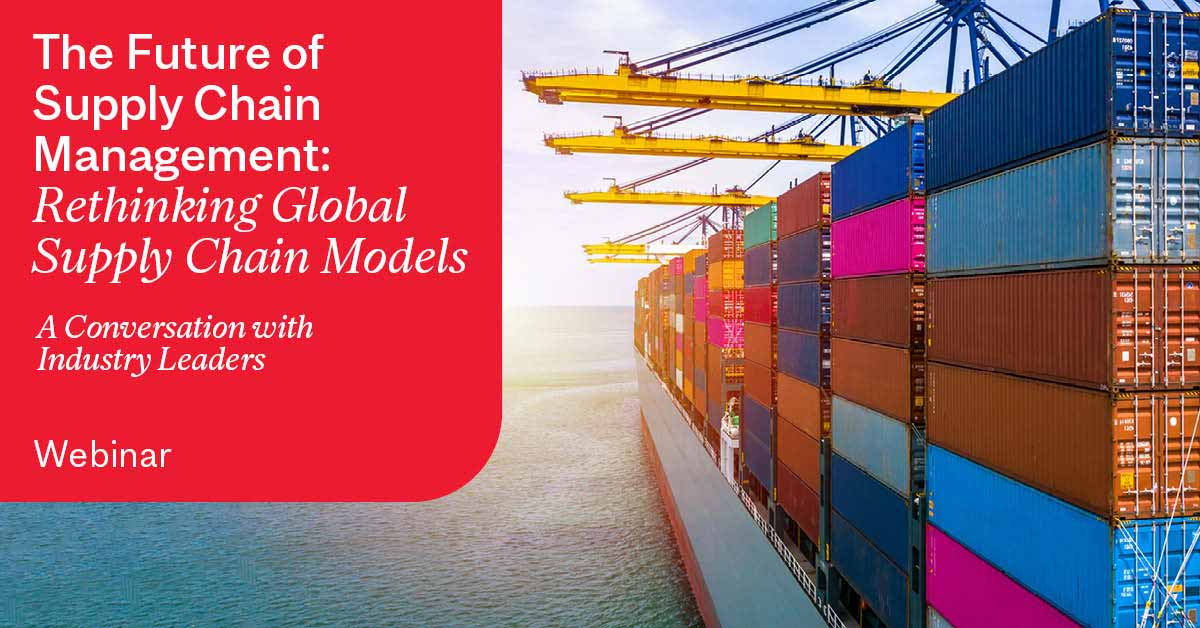 COVID-19 brought entire economies to a halt, but supply chains continued to provide populations around the world with needed goods. Yet, the field of supply chain management has not been spared disruption. The pandemic exposed vulnerabilities in countless regional economies around the globe, especially those that depend heavily on the supply of raw materials or finished products from foreign economies like China.

Join us for a panel discussion with experts from across the sector to explore the future of supply chain management and tackle questions like:
How has the pandemic impacted local supply chains and what challenges are firms facing now, over one year into the pandemic?
What trends are now leading the industry and what do professionals in the industry need to know? Are these trends temporary or here to stay?
How can organizations make their supply chains more resilient and sustainable?
What do organizations need to know to be ready for a post-COVID world?
How should organizations evaluate supply chain risk in this new normal?
Our Panelists:
Martin Sénéchal, Vice President Procurement at Resolute Forest Products

Dimitrios Manolopoulos, Senior Director, Strategic Sourcing and IT at National Bank of Canada

Nicolai Rassolov, Supply Chain Manager at Medtronic and Course Lecturer at McGill University

Damir Alexander Jovanovic, Operations Manager at Amazon Montreal

Host: John Gradek – Faculty Lecturer, B. Sc., B. Eng., M.B.A., Academic Program Coordinator, Aviation Management, at McGill School of Continuing Studies.