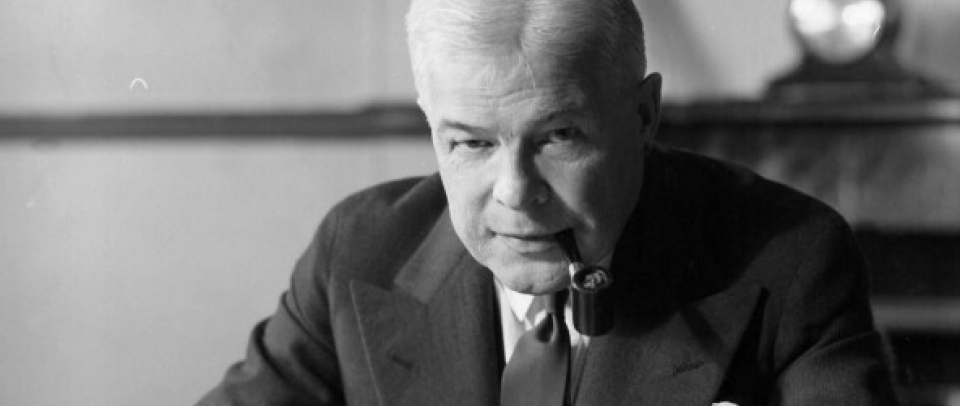 A great McGill tradition
Established in 1952, the Beatty Lecture is McGill's annual flagship event and Canada's longest running lecture series. The Beatty Lecture aims to foster the exchange of ideas by bringing the world's most respected and influential scholars, scientists, and leaders to McGill, from Nobel Laureates to groundbreaking neuroscientists to renowned musicians. Past Beatty Lecturers include Margaret Atwood, Mikhail Gorbachev, Arthur Ashe, Francis Crick and Jane Goodall. Lecturers also spend time meeting faculty and students in smaller settings. 
On this website, you will find information about the upcoming Beatty Lecture and all past lectures, plus watch video recordings of lectures starting in 2004.
---
65 years, 89 speakers: A History of the Beatty Lectures


The Beatty Lecture is named in honour of Sir Edward Beatty, McGill Chancellor from 1920 to 1943 and President of the Canadian Pacific Railway from 1919 to 1942. The first Beatty Lecture was held on October 4, 1954 featuring Sarvepalli Radhakrishnan, India's first Vice-President and then second President. Sixty-five years later, the Beatty Lecture has brought eighty-nine speakers to the McGill stage.

Now, as part of preparations for McGill's bicentennial, and for the 65th anniversary of the Beatty Lecture in 2019, McGill's Research and Innovation (R+I) unit is finding and digitizing recordings, transcripts and photographs of Beatty lectures held in the McGill University Archives and looks forward to sharing this material and much more with the public in the near future. See the slideshow or video above for a first look, and visit the website's Past Lectures page to view videos of lectures from 2004 to 2018.
Public contributions welcome: R+I is searching for audio cassettes and VHS tape recordings of Beatty Lectures held from 1983 to 2003. Audio cassettes were available for sale to students, faculty and the public during this time. R+I is also interested in receiving photographs or personal anecdotes related to the Beatty Lecture. If you have material to share, please contact R+I robin.koning [at] mcgill.ca (here).