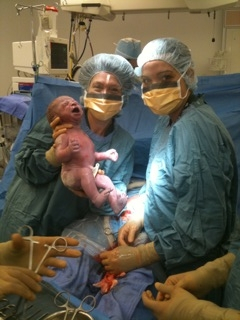 McGill University offers a five-year program dedicated to educating residents in the clinicaland basic sciences of obstetrics and gynecology, as well as in the sub-specialties of the discipline.
The educational objectives pursued are those outlined by the Royal College of Physicians and Surgeons of Canada. Graduates of our Program are prepared for certification exams of the Royal Colleges of Canada and the United Kingdom, and the American Board of Obstetrics and Gynecology.

Fady Mansour, MD, FRCS(C)
Director, Residency Training Program,
Tel 514-934-1934 x 34502 email
NOTE: ObGyn Residents Academic Half-Day is now held on Wednesdays from 1-4 pm.
Teaching Sites
McGill University Health Centre-Royal Victoria Hospital
1001 Deacrie
Montreal, QC H4A 3J1
Tel: 514-934-1934
Website: http://muhc.ca/royalvic/
Jewish General Hospital
3755 Côte-Sainte-Catherine Road
Montreal, QC H3T 1E2
Tel: 514-340-8222
Website: http://www.jgh.ca/
St Mary's Hospital Centre
3830 Lacombe Avenue
Montreal, QC H3T 1M5
Tel: 514-345-3511
Website: http://www.smhc.qc.ca/
LaSalle General Hospital
8585 Terrasse Champlain
LaSalle, QC H8P 1C1
Tel: 514-362-8000
Hôpital du Sacré-Cœur de Montréal
Pavillon principal
5400, boul. Gouin Ouest
Montréal, QC  H4J 1C5
Tel: 514 338-2222
Website: http://www.hscm.ca/