Six UIN lecturers received scholarships to complete MA degrees in Education, focusing on science for basic education. They arrived at McGill in December 2003.
In front of the Parliament Buildings in Ottawa, just after they arrived. Back: Eny Supriyati Rosyidatun, Lori Novak, Susy Ricciardelli, Salamah Agung, Nina Hamidah, Liana Aisyah Front: Yayan Sudiana, Munasprianto Ramli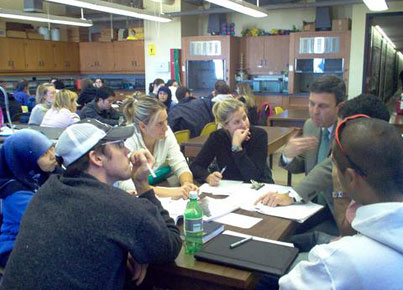 Group discussion for micro-teaching project with Professor Marc Schwartz.
Last class of the Fall 2004 term.