The McGill University
College of Family Physicians of Canada
Emergency Medicine Program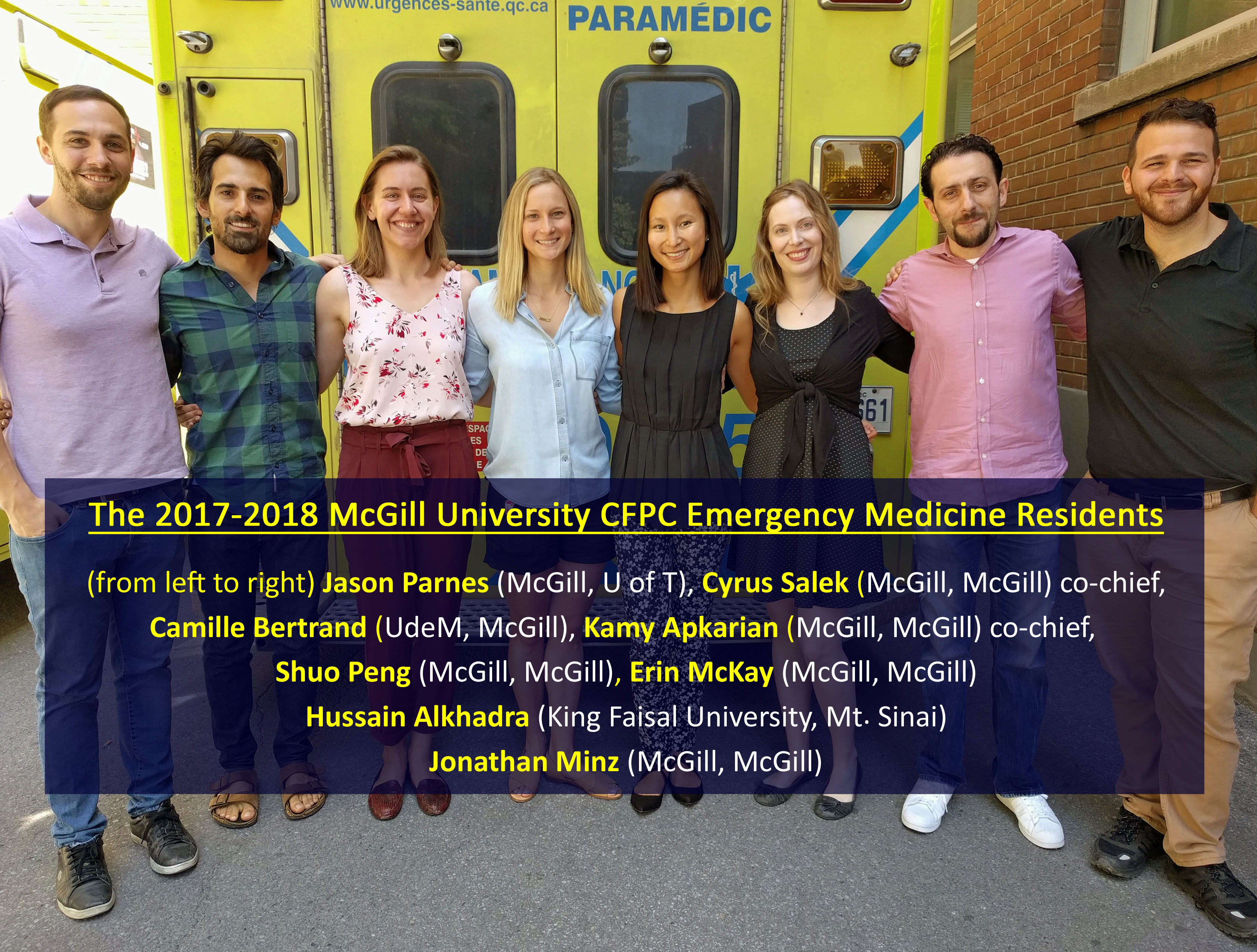 Introduction
The McGill Family Medicine - Emergency Medicine program started its 32nd year in July 2017. From its origins in the mid-1980's with 2 residents, the program has flourished and grown to be one of the largest in Canada. Two hundred and fifty-three residents from across Canada have now completed the third year program in Emergency Medicine at McGill.

Our program is distinguished by its innovative rotations, rigorous academic program, family medicine- emergency medicine focused teaching, and opportunities to work with internationally recognized attending physicians. Our rounds are dedicated to the R3 cohort and each resident is matched to a mentor for the year. We have also integrated an administrative rotation affording residents the opportunity to learn about the practice of EM from experienced staff and develop skills to handle emergency department flow. These factors account for our consistent track record for high academic performance and preparation for managing a busy emergency department.
Since its inception, our special competence exam success rate has remained over 98%. Many of the graduates have continued in an academic stream and are actively involved in research and medical education, while others are practicing in rural and community hospitals combining emergency and family medicine practice. Our residents have gone on to become leaders in the hospitals, communities and emergency departments they have joined.