James Square is located just past the Milton Gates entrance on the east side of McGill's downtown campus. In 2010, the redesign of the square was completed to create a more pedestrian friendly area with green space and outdoor seating.
Photo by Daisy Charles / All rights reservedPolypède (1967), Charles Daudelin. © Estate of Charles Daudelin /SODRAC (2014)I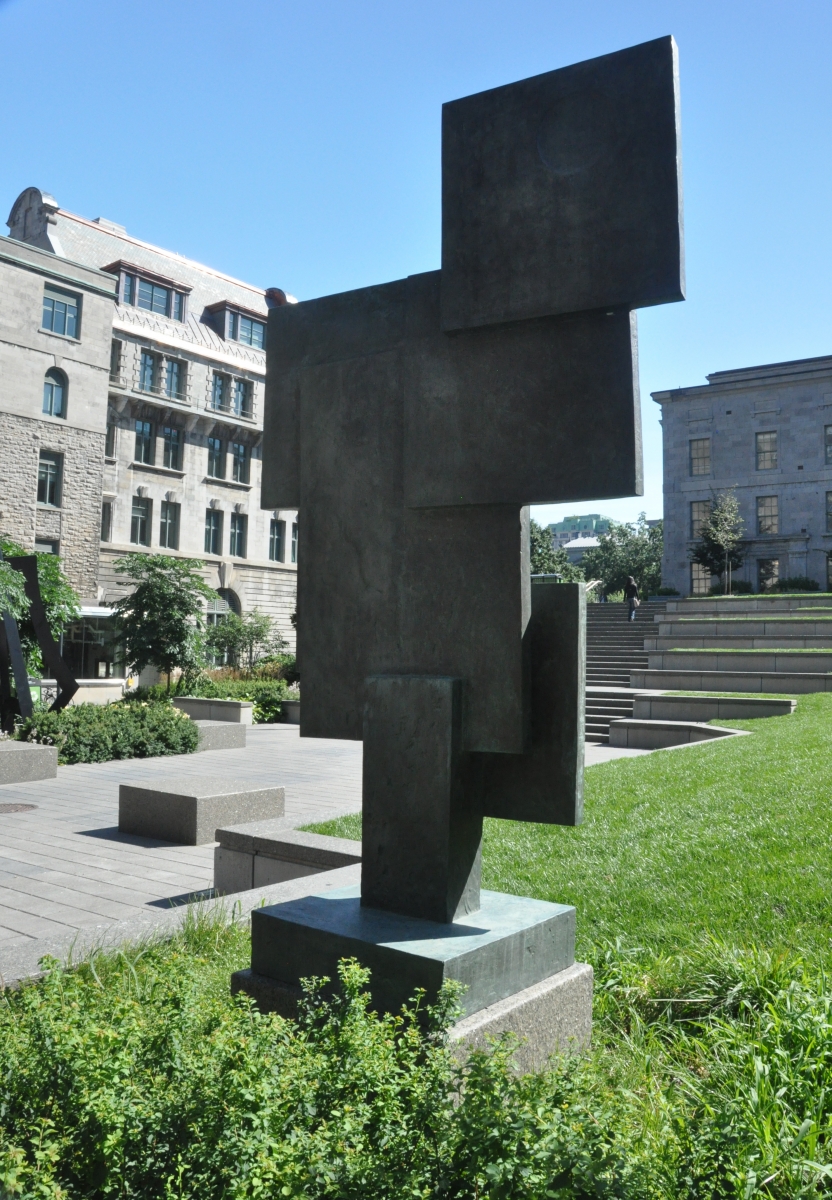 All rights reservedSquare Forms and Circles (1963), Barbara Hepworth. Gift of Montreal Standard and Thomson Newspapers, © Bowness, Hepworth Estate n addition to a terraced lawn, four outdoor sculptures are strategically placed along the north and south pathways in the square. Charles Daudelin's Polypède sits outside the James Administration Building on the north side, and Square Forms and Circles by Barbara Hepworth is located nearby.
---
All rights reservedFenêtre sur l'avenir (1992), Marcel Barbeau. Gift of General Electric Canada.
Photo by Daisy Charles / All rights reservedExhaltation (1980-81), Giovanni (John) Porretta. Gift of Continental Pharma.Giovanni (John) Porretta's Exaltation and Marcel Barbeau's Fenêtre sur l'avenir can be found along the south side stairs, leading to the upper part of campus. These sculptures are noticeable works that interrupt the surrounding walkways and lawns; they are why James Square is also known as the James Sculpture Garden. This area of campus is transformed each spring into a bustling meeting place for students, faculty, staff, and visitors.