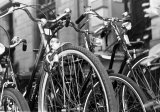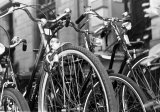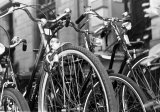 Please complete the form below in order to take out a Self-Serve Bike. SVP veuillez completer le formulaire suivant:
The bicycles can be used upon presentation of a valid McGill ID card and are available between 06:00 and 23:00 for a maximum of 3 hours and are available at Laird Hall Room 101. ***Helmets and locks are included. 
McGill University is not responsible for any damage or injury caused during the use of the bicycles. The staff member or the student releases McGill University of all responsibilities. The user assumes the responsibility to bring the bicycle back in good order. Damages or abuse to bicycles may be subject to maintenance charges of up to $100.00 In the case of Loss or theft, the user will be billed the replacement cost of the bicycle.
---
Les vélos peuvent être empruntés sur présentation d'une carte d'identité de McGill entre 6h00 et 23h00. Ils sont disponibles à Laird Hall chambre 101. ***Casques de vélo et cadenas inclus.
Toutefois, l'université McGill n'est pas résponsable pour tout dommage ou blessure causé lors de l'utilisation des vélos. L'employé ou l'étudiant libère l'université McGill de toute responsabilité. L'utilisateur s'engage à remettre le vélo dans l'état dans lequel il l'a pris, et à assumer les frais (jusqu'à concurrence de 100 $) pouvant découler de tout dommage causé au vélo à compter du moment où il en prend possession jusqu'à sa remise. En cas de perte ou de vol du vélo, l'utilisateur sera facturé le coût de remplacement de la bicyclette.
---
Par la signature de la présente, l'utilisateur reconnaît avoir pris connaissance des conditions ci-dessus et les avoir acceptées.
By signing this document, you agree to abide by the terms and conditions outlined above in this document.