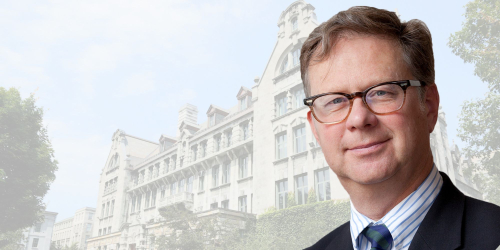 Dr. Bruce Lourie, PhD  
President, Ivey Foundation
In residence at TISED: January 1 – June 30, 2023 
Over his career Dr. Lourie has played a central role in several of Canada's most significant sustainability achievements including the phase-out of coal-fired power plants in Ontario, creating one of the world's largest urban zoning protections with the Ontario Greenbelt, and advancing the understanding of pervasive chemical use and human health. He has contributed to building many of the organizations driving sustainability research and analysis, policy, and business and NGO leadership in Canada including the Transition Accelerator, the Canadian Climate Institute, the Institute for Sustainable Finance, Efficiency Canada, and the Sustainability Network. 
Dr. Lourie's current research efforts are focused on supporting Canada's transition to a net-zero economy, specifically through electrification of the global economy, with a focus on three major areas of policy work needed to support the sustainable design and engineering of a future low carbon society, specifically 1) the massive expansion of electricity; 2) the decarbonisation of electrical power supply; and 3) reducing end-use energy demand and making more sophisticated the connection between energy supply and end-use energy demand.  
Dr. Lourie will be working with TISED on i) exploring technologies that can play major roles in electrifying and decarbonising the global economy, but that are not yet part of the mainstream conversation on energy sustainability ii) considering the policy framework that can aid the implementation of those technologies with the goal of achieving sustainable energy and net zero efforts at scale in Canada and iii) the technology and policy intersection of large-scale deep building retrofits. 
Email: bruce.lourie [at] mcgill.ca