Sustainability of Operations at Macdonald Campus Task Force
Dean Geitmann founded a Sustainability of Operations at Macdonald Campus Task Force in fall 2019 in order to establish a terms of reference for the task force; liaise with the McGill Office of Sustainability, Macdonald Campus stakeholders, and external experts; and finally, to establish subcommittees to set delivery dates for selected milestones.
Learn more about some of the sustainability initiatives taking place on McGill's Macdonald Campus:
McGill Feeding McGill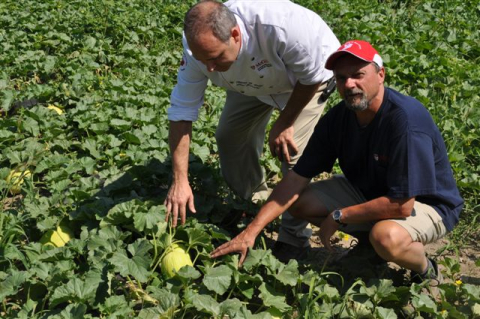 The horticultural research station on the Macdonald Campus, about 30 minutes from downtown, has been supplying produce, eggs and ground beef to Student Housing and Hospitality Services since 2010.
Macdonald Campus is a Fair Trade Campus
The Macdonald Campus received Fair Trade Campus designation in the fall of 2019, adding momentum to increase partnerships and awareness about fair trade among students, student societies, clubs and staff.
Centre for Indigenous People's Nutrition and Environment
The Centre for Indigenous Peoples' Nutrition and Environment is an independent, multi-disciplinary research and education centre for participatory research and education to address their concerns about the integrity of their traditional food systems.