Tracking Greenhouse Gas Emissions at McGillCommitted to Achieving Carbon Neutrality by 2040
2018 GHG Emissions: 56,259 tonnes of CO2 equivalent
Staff in Utilities and Energy Management and the Office of Sustainability have been tracking McGill's greenhouse gas (GHG) emissions since 2015 to ensure the University can reach its target of carbon neutrality by 2040. In 2018, McGill emitted 56,259 tonnes of CO2 equivalent, down 15% from 1990 emissions levels.  
5%
Reductions between 2015 and 2018
15%
Reductions between 1990 and 2018
29%
Targeted reductions between 2018 and 2021
In 2018:
More than 2/3rd of emissions came from energy consumption and utilities to heat and run McGill's buildings
29% came from McGill-financed air travel and people commuting to the University, with McGill-owned vehicles contributing to 1% of emissions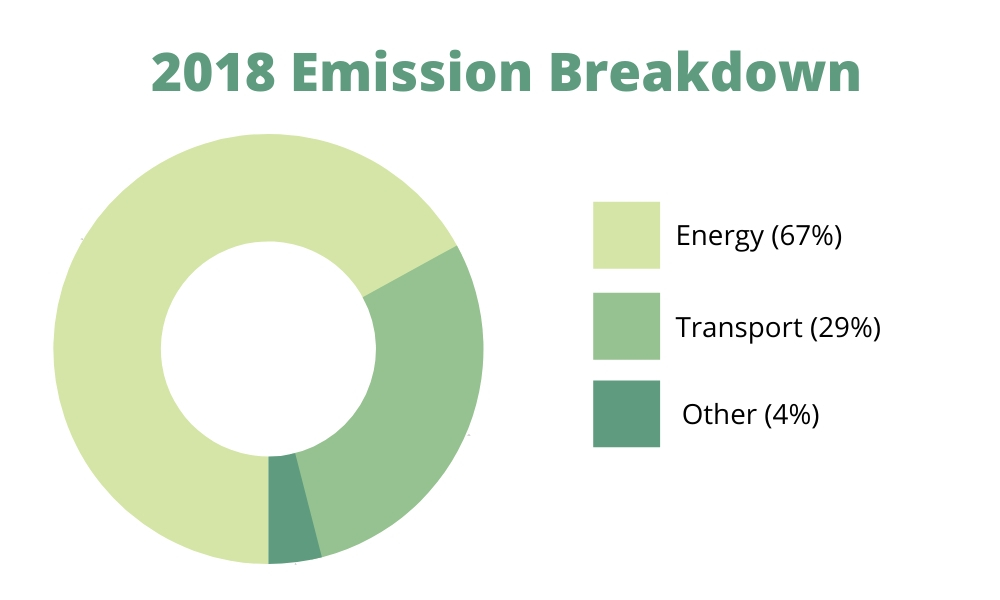 Plans to Reduce Emissions
Two projects, funded by the Government of Canada's Low Carbon Economy Fund and by the Government of Quebec, will lower GHG emissions from building energy use. Read more here.
While recognizing that reducing or eliminating emissions is the ultimate goal, some emissions, such as business or research necessary travel, cannot be avoided. For these cases, various Offsetting Options have been established. 
The Sustainability Projects Fund is helping make McGill's vehicle fleet more sustainable. Between now and 2023, it will subsidize the purchase of lower-carbon vehicles.