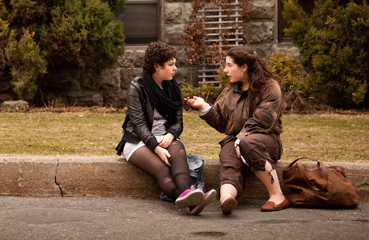 photo credit - Claudio Callagaris
Students may face issues of violence or harassment in their field settings. It is important for students and field supervisors to discuss strategies and agency procedures for dealing with issues of personal safety.
The following are suggested topics to discuss:
Behaviours from service users/clients that may pose a threat to the personal safety of students.

The possibility of violence resulting from mental health issues, lack of medication, or in response to limitations and rules of the organization.

Clients who have a known history of violence.

How to recognize signs of potential danger in the field placement setting.

Sexual harassment and how to respond.

How to recognize when a situation is getting out of control, strategies for diffusing a potentially explosive situation, and intervening in such a way as to work positively with a very distressed person.
It is recommended that:
Students are made aware of any procedures or protocols that the agency has in place for dealing with issues of violence or personal harassment.

Students discuss any concerns related to personal safety with their field instructor immediately.

Students report any incidents of verbal or physical abuse to their field instructors.

Students are never left alone in a potentially dangerous situation.
Sexual Harassment Regulations
The Sexual Harassment policy has now been updated to reflect the McGill-wide policy. Please see the Assessors/Harassment, Sexual Harassment and Discrimination website.