It can be daunting to think of the myriad of opportunities that await you after you graduate. Sure, you could pursue a career in academia; however, you may be curious about the incredible number of other options available to you as graduate student in the sciences. Fortunately, no matter where you want to go, there is high-demand for individuals who can apply scientific methods and logic to solve problems and analyze complex data.
But how do you get started? How do you identify these opportunities and how to you translate your work as a graduate student into employability? What is the honest reality of the job market for scientists?
This webinar series will help you explore how your work may be applicable in a variety of careers as well as give you the opportunity to have your questions answered while providing guidance to inspire and inform your own successful career paths.
More information coming soon! 
#NextLevel Instagram: The Basics 
This workshop aims to provide participants who are familiar with Instagram with tips and tools to engage with their audience, including how to take their account to the #NextLevel.
Guide to Entrepreneurship
Do you have a business idea but don't know where to start? This webinar will identify different resources available to start-ups, show you how to create a basic business plan, and highlight key documents that are important when setting up a new business. 
Networking Essentials: How to Talk to People
Networking is a key component of career development and job search. The tips offered in this webinar will help you get into a positive networking mindset, learn more about the world of work, and expand your career opportunities. 
Plotting your Individual Development Plan
Goal setting is an important predictor of success in graduate school and can help you to transition successfully into your chosen career. In this session we will discuss what is involved in creating an Individual Development Plan (IDP).

Preparing for Interviews
Got an interview? You got this! This webinar will provide tips and tricks for preparation, communication, and follow-ups that will help you crush your interview, whether in person or virtually. 
Presenting Beyond Academia
This webinar is designed to help graduate students as they think about transitioning to talking about their research with people outside of academia.
Skills for Success in a Professional Environment
In this webinar, participants will learn about effective workplace productivity techniques, strategies for working collaboratively and individually, and tips to improve and apply their professional skill set.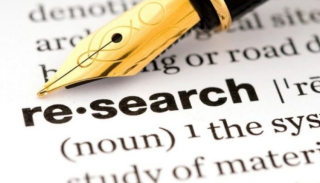 The Art of Explaining Science to Non-Specialists
Would you like to learn how to help non-specialists understand key knowledge and novel research in your field? Join us for a webinar where you'll learn strategies for writing "explainers" that are clear and compelling to people outside of your field.