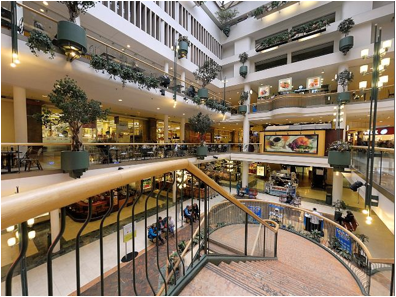 This study is an investigation of the communicative experiences of young adults with or without known language and communicative impairments, specifically within contexts encountered in a shopping mall.
Participation
We ask you to please participate in a 2-hour anonymous meeting involving:
An individual interview consisting of general questions about your experiences in academic and social aspects as well as communicative situations within the mall settings.
Participation in direct testing of language and cognitive skills.
Compensation
You will receive $ 30 (thirty) for your participation in this study
Location and Documentation
The interview may be conducted at McGill University, at lnstitut Raymond-Dewar or elsewhere, at a place of your convenience.
The interview and formal testing will be audio recorded for scoring purposes. The tapes will be used for research purposes only and will not be shown publicly.
Aim of Study
The aim is to understand better the cause of Language Impairment and to develop methods to accurately identify problems, needs the young adults with or without language and communication difficulties have. This is important to understand better the type of support could assist and/or to provide adequate service.
Language and Communication Impairments can have negative effects on, for example, academic performance, job chances and daily life that we have to understand better.
Contact Information
If you have any questions about the content of this research project, please feel free to contact the researchers. It will be their pleasure to answer to the best of their abilities:
Research assistant: Nicole Wild (514-398-6673,

nicole.wild

[at]

mail.mcgill.ca

)
Principal Investigator: Dr. Elin Thordardottir (514-398-5356,

elin.thordardottir

[at]

mcgill.ca

).
Click here to view the Consent Form
Principal Investigators
Elin T. Thordardottir, Ph.D., Associate Professor School of Communication Sciences and Disorders, McGill University
France Beauregard, Ph.D., Associate Professor Faculte de l'education, Universite de Sherbrooke et chercheuse responsable au CRIR-IRD
Nicole Wild, PhD student School of Communication Sciences and Disorders, McGill University (nicole.wild [at] mail.mcgill.ca)