Professor Nandini Ramanujam – Principal Investigator
Associate Professor (Professional) Nandini Ramanujam is the Executive Director and Director of Programs of the Centre for Human Rights and Legal Pluralism at McGill University's Faculty of Law. Professor Ramanujam teaches on issues surrounding the rule of law and economic development and human rights, at McGill's Faculty of Law. She has over 10 years of involvement in systemic reform of higher education in the former communist countries of Eastern Europe and the Soviet Union.
She was Director of the Higher Education Support Program of the Open Society Institute in Budapest, prior to which she was the Regional Director of Baltic and Eurasian Programs of Civic Education Project. She has extensive experience working on human rights issues, strategic planning, governance and programming and has worked as a consultant with a focus on education and civil society. Dr. Ramanujam was a Special Advisor to the President of Bard College in New York State and a Fellow of the Levy Economics Institute. She holds a D.Phil Economics (Oxford), an MA and an M.Phil, Economics. She was President of the Board of Directors of Equitas from 2002 to 2008. 
View her complete academic profile on the McGill Faculty of Law web site.
Xiaoming Guo - Collaborator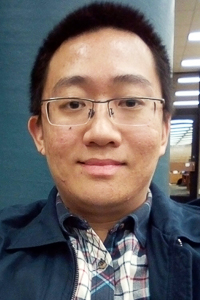 Dr. Xiaoming Guo is a 2017-2018 post-doctoral fellow at the Centre for Human Rights and Legal Pluralism (CHRLP), Faculty of Law, McGill University. He is also currently a research fellow at the Center for Human Rights Studies at the Renmin University of China, one of the eight National Human Rights Education and Training Bases in China.
Prior to joining the CHRLP, Xiaoming received his LL.B. and LL.M. from the Capital University of Economics and Business School of Law, and LL.D. from the Renmin University of China Law School, where he was conferred an outstanding doctoral dissertation award (2014-2016). Between 2015 and 2017, he was a visiting scholar at the Washington University in St. Louis School of Law, the East Asian Legal Studies Center at the University of Wisconsin Law School, and a visiting researcher at the Center for Asian Law at the University of Pennsylvania Law School.
Xiaoming is the author of Multidimensional Studies of the New Law and Development: An Interdisciplinary Inquiry toward Comprehensive Development (Law Press China 2016). He is also the translator of The Human Rights Culture: A Study in History and Context (China University of Political Science and Law Press, forthcoming 2018) and Law, Culture and Society: Legal Ideas in the Mirror of Social Theory (Peking University Press, forthcoming 2018).
His research interests mainly cover the fields of human rights law, law and society, law and development, and rule of law and public policy. During his stay at the Centre, he will conduct concentrated research on the new right to development in the post-2015 development agenda and the politics of expertise in the field of rule of law assistance.
Sadie Xinxin Yang - Collaborator
Ms. Yang is an international development practitioner with over 15 years' experience, focusing on law and good governance, public sector reform, gender equality and sustainable development. She has worked with the Ford Foundation in Beijing, the World Bank in Washington, D.C., and the International Development Law Organization in Rome. With a unique combination of legal and public policy knowledge and expertise, she carried out the responsibilities of project management, policy research and program evaluation.
Her work experience covers countries in Asia, Africa and the Middle East, including several projects in post-conflict and democratizing states, like Afghanistan, South Sudan and Nigeria. In addition to project management and evaluation, her research interests focus on assessment of aid effectiveness and China's role in development in Africa.
Ms. Yang is fluent in English and Chinese, with knowledge of French. She received Masters of Laws from Yale Law School and Beijing University, and obtained an MPA in international development from the Woodrow Wilson School at Princeton University. 
Siena Anstis - Researcher
Siena Anstis is a graduate of the B.C.L./LL.B. program at the McGill Faculty of Law and a former Supreme Court of Canada (2015-2016) and Ontario Court of Appeal (2014-2015) clerk. Her expertise includes access to justice, rule of law and development issues in the Global South, namely in Cambodia, Kenya and Uganda, as well as issues in refugee and international criminal law. She has previously worked as a summer associate with Morrison & Foerster LLP in New York City and as a legal intern at the International Criminal Tribunal for the former Yugoslavia. She is a member of both the New York and Ontario bars.
Nicholas Caivano – Researcher
Nicholas Caivano is a Legal Fellow at Amnesty International where he oversees the organization's strategic litigation efforts and advocates for the rights of marginalized, high-risk groups. His expertise encompasses human rights aspects of health, disability, migration, corporate accountability, international justice, counterterrorism, and the work of the United Nations. In particular, he has been active for many years in advocating for the implementation of the UN Convention on the Rights of Persons with Disabilities. He has also worked for a major law firm and served as a law clerk at the Quebec Superior Court. He has held the Rathlyn and Aisenstadt Fellowships in human rights at the Centre for Human Rights and Legal Pluralism. He holds a B.C.L/LL.B. from the Faculty of Law and B.Com (Finance) from the Faculty of Management at McGill University.
Follow him on Twitter @nickcaivano
Past ROLED collaborators
Julia Betts
James Burman
Kuzi Charamba
Stephanie Chow
Marcus Moore
Mara Verna