In the Hodgson Seminar Room (2nd floor, room 200) OR in Auditorium, depending on availability.

All films start at 3 PM Films may change without notice due to circumstances beyond our control.

Please note: Many of these documentary films are available for loan through the McGill Library system (Redpath Library downtown and/or Macdonald campus) or through the FREE download on the KANOPY website.
---
FALL 2016
---
August 28: The Sustainable City. Today, the way ecology is being incorporated into architecture has evolved considerably. Sustainable architecture, or green architecture, aims to minimize the negative impact of buildings on the environment by enhancing efficiency and moderating the use of materials, energy, and space. Spewing carbon dioxide, generating masses of waste, and consuming alarming quantities of energy and water, our cities place a heavy burden on both the global environment and the local ecosystem. Architecture itself has a tremendous impact on the environment.
September 4: No film. Museum closed
---
September 11: Perfect Predators
September 18: The Musical Brain (NFB, 2009) on the power of music and its effect on the human mind, which draws on the research of neuroscientist Daniel J. Levitin and examines the physical and psychological responses to music through a variety of tests on children and adults.
September 25 septembre:  Filme documentaire L'odyssée de l'espèce (2003)  raconte l'aventure la plus extraordinaire, la plus improbable et finalement, la plus émouvante : l'histoire de l'homme... Depuis le premier primate qui se lève et marche, il y a quatre millions d'années, jusqu'à l'ère moderne, il y a 10.000 ans...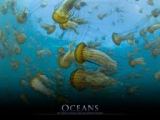 October 2: Oceans (France, 2011): Shot over four years, reveals inspiring and challenging footage of extinct or endangered marine species around the world.
October 9: Museum CLOSED
October 16: Mysteries of Egypt (NOVA). Mysteries of Egypt transports audiences to a distant time and place where the Nile River Valley cuts an emerald swath through the desert sands. With its dedicated team of scientists, Mysteries of Egypt explores the magnificent architectural feats, awe-inspiring legends, and amazing history of the ancient Egyptian civilization. Float down the lush Nile and soar over the Valley of the Kings, as stars Omar Sharif and Kate Maberly (The Secret Garden) explore the latest discoveries and uncover many of the mysteries that surround these ancient peoples.
October 23: Deux frères. Un film dramatique franco-britannique de Jean-Jacques Annaud, sorti en 2004, avec Guy Pearce et Freddie Highmore dans les rôles principaux.
October 30: People of a Feather (Joe Heath, 2011) sheds light on the survival of a specific Inuit population,  the Sanikiluaq community living around the Belcher Islands in Hudson Bay, who have depended on the eider duck for warmth and food for centuries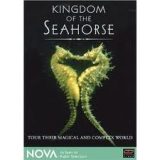 November 6: Kingdom of the Seahorse (NOVA, 2003): Seahorses' extraordinary looks and surprising behavior have earned them a mythic stature, one that now puts them in peril. Dive with Amanda Vincent, the world's leading seahorse biologist, in Australia and the Phillipines as she explores the secret lives of these extraordinary fish, and launches innovative efforts to help them thrive once again.
November 13: The Human Body (National Geographic, 2013). This film shows what a normal human body experiences in a single day of life. It shows the complexity of some actions and the simplicity of others, and how our bodies perfectly perform each. "The Human Body" is one of the best National Geographic documentaries of all time.


November 20: Shackleton's Antarctic Adventure (NOVA, 2001). This film, sponsored by Morgan Stanley, tells the extraordinary true story of polar explorer Sir Ernest Shackleton's ill-fated 1914-1916 British Imperial Trans-Antarctic Expedition. While never accomplishing its goal of the first crossing of the Antarctic continent, this expedition has become a larger-than-life testament to heroism and human endurance, with all 28 men surviving two years in the barren, frigid Antarctic when their ship, theEndurance, was caught in pack ice and eventually crushed. The film is a co-production of White Mountain Films and NOVA/WGBH Boston.
November 27: The Wildest Dream (National Geographic, 2010) This recently released documentary tells the stories of the first man to ever attempt to climb Mt. Everest, and the climber who found his remains 75 years later. The film shows the obsession and ambition of those obsessed with surmounting the famous and deadly mountain. "The Wildest Dream" is one of the best National Geographic documentaries.

December 4: Grand Canyon: The Hidden Secrets (National Geographic).  This documentary takes watchers deep into one of the world's greatest natural creations. Viewers are able to travel to the depths of the Canyon and learn the secrets of its formation. 
December 11: The Gleaners and I (Agnes Varda, 2001). In this documentary director Agnès Varda deals with the issue of wealth and poverty in modern day France by exploring the world of gleaners and pickers. Gleaners are individuals who search farmers' fields for produce the mechanical harvesting equipment may have left behind. In potato fields, the poor collect what potatoes can be found but also from crops that are rejected because of minor damage or size. In urban areas gleaners will pick through garbage cans to collect whatever food items have been thrown by supermarkets. Pickers on the other hand are those who collect non-food items put out for refuse collection. These can simply be recycled or used to produce self-styled art. The focus however is that in a land of plenty, there is a great of waste while many are left wanting.
December 18: Every Living Thing (CBC and Absolutely Maritimes, 2016).
http://watch.cbc.ca/absolutely-canadian/season-2016/every-living-thing--...