The Cutting Edge 
Cutting Edge Lectures in Science are introductions for the general public to the latest research in science.
In English. 
WHERE: Redpath Museum Auditorium. FREE, everyone welcome. No reservation necessary.
WHEN:  6:00 PM  
---
Sept. 13: The internet didn't have to be this way.
By Derek Ruths (Associate Professor, Computer Science, McGill). While full of promise, the internet has become overwhelmed by trolls, ad targeting, harassing posts, flame wars, and click bait.  But it doesn't have to be this way.  Drawing on years of research into online bad behavior, from fake news on Facebook to hate speech on Reddit to terrorist recruiting on Twitter, Dr. Ruths will discuss how interface design, business models, and the complacency of users has fed the internet's dark side – and how attention to these factors as well as the responsible use of artificial intelligence could create a cleaner, more civil internet.
---
Oct. 11: Why we get old and die, and what to do about it
By Henry Olders M.D. (Assistant Professor, Department of Psychiatry, McGill). Drawing on his studies and experience as a geriatric psychiatrist and a computer systems engineer, Dr. Olders has applied the problem-solving approach he learned in engineering with his knowledge of physiology, metabolism, aging, evolutionary processes, and human behaviour acquired in medical school, to come up with unique perspectives on what links sleep patterns with affective disorders; what's behind the increase of anger, rude behaviour, and violence in our society, and brain-derived machine learning algorithms, and of course the topic of this talk.
---
Nov. 15:  'With Sugar Please'
By Maryam Tabrizian  (Professor, Biomedical Engineering, Professor, Faculty of Dentistry, James McGill Professor, McGill and Associate Member, Sainte-Justine Hospital). Dr. Tabrizian works on surface and biointerface, and the modification of the biomaterials surface to make them more attractive for biological environment. 
---
Dec. 13: Did this make that happen? Causation, causality, and the statistician
By Erica Moodie (William Dawson Scholar & Associate Professor of Biostatistics, McGill). A significant proportion of research seeks to discover causes – causes of disease, of disparities, of longevity. Causation has been considered by philosophers, religious scholars, mathematicians, and more millennia but only recently in ways that are amenable to study with the larger datasets that are available to researchers today. In the last several decades, statisticians have developed a framework to help guide data analyses that can help to understand whether observed relationships learned from data may be "real" or not. I will touch on some historical views of causation, and explain an approach that is used by statisticians to design valid analyses.
---
Jan. 17:  Towards a reciprocal environmental governance 
By Nicolas Kosoy (Associate Professor, Natural Resource Sciences, McGill).  We are in urgent need of an agreement novel in spirit and unheard of in our times, one that calls for the unity of all species in our planet, one that embraces the singularity of our universe, the evolutionary history of our species, and the common path that we, human and non-human species, share in our one and only spaceship. I propose that such an agreement be based on alternative governance frameworks stemming from the notion that humans are part of nature and hence placing the concepts of embeddedness and relational inter-dependence at the core of any policy recommendation to manage socio-ecosystems. This talk will cover some of the experiences on alternative environmental governance in the past, present and imagined future to draw basic lessons for fairly sharing our planet with other species.
---
Feb. 14: Srividya Iyer (Assistant Professor, Division of Social and Transcultural Psychiatry, Psychology, McGill). As a researcher and service provider, Dr. Iyer is interested in youth mental health and early intervention, especially in the early phases of psychosis, in Canada and beyond. 
---
March 14: Keith W. Hipel (Professor, University of Waterloo). As a Fellow of the Royal Society of Canada (RSC), Dr. Hipel holds the RSC Romanowski Medal for his work on environmental systsms engineering. His research work develops systems methodologies and techniques for innovatively solving complex interdisciplinary problems that lie at the interface of society, technology and the environment.
---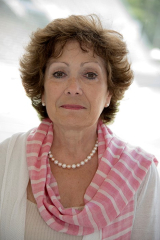 April 18: Cardiovascular disease and dementia: Why should I care?
By Edith Hamel (Professor, Neurology and Neurosurgery, McGill). Everyone knows about Alzheimer's disease, but maybe we do not know as well that cardiovascular disease and diabetes are the main risk factors for developing Alzheimer's disease and cognitive deficits with increasing age. This is important as it is possible to control quite well cardiovascular disease with medications and good life style habits. The lecture will present research performed in animal models of Alzheimer's disease and vascular dementia treated with drugs used in man to control cardiovascular disease and how these treatments improve memory. Additionally, we will discuss the benefits of physical exercise. The lecture should provide a scientific basis for the urge of proactively controlling cardiovascular health with the ultimate goal of protecting brain health. 
---
Freaky Fridays
Freaky Friday is a lunch-time presentation during which McGill scientists and researchers examine the myths, realities and misconceptions surrounding science issues, concepts or phenomena.  In English.
WHERE: Redpath Museum Auditorium. FREE, everyone welcome. No reservation necessary.
WHEN:  12:00 noon to 1:00 PM 
---
Sept. 14: Weird things about dinosaur hunting
By Prof. Hans Larsson (Director, Redpath Museum)
---
Oct. 12: Life on Earth in the Anthropocene - should we be worried?
By Prof. Andrew Gonzalez (Biology)
Scientists are calling this period the Anthropocene – a time when humans are dramatically changing the planet's biosphere. Many of the latest findings are alarming. Over the past 100 years, while the human population has more than quadrupled, and the global economy has increased approximately 70-fold, Earth's Living Planet Index, an indicator of the state of global biological diversity, has decreased by more than half. This lecture will show you the latest facts about this change, and some of the efforts we can take to help us avoid the worst of all possible outcomes for life on Earth.
---
Nov.16: The wonderful and weird world of Herpetology
By Prof. David Green (Biology and Redpath Museum)
---
2019
---
Jan. 25: By Prof. Andrew Hendry (Biology and Redpath Museum)
---
Feb.14: Microplastics, alien animals, and other strange invasions of the St Lawrence River
By Prof. Tony Ricciardi (Redpath Museum & McGill School of Environment)