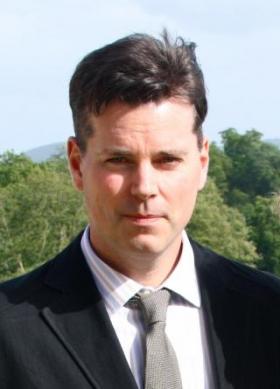 Associate Professor
Institute for Health and Social Policy
; and
Department of
Psychiatry
(
Douglas Institute
), Faculty of Medicine
Canada Research Chair in Social Inequality in Child Health (Tier II)
Associate member, Department of Psychology
Contact
Institute for Health and Social Policy
McGill University
Charles MeredithHouse
1130 Pine Avenue West
Montreal, Quebec, Canada
H3A 1A3
---
Dr. Elgar uses methods from experimental psychology and social epidemiology to investigate behavioural and economic determinants of health, focusing primarily on income inequality, social capital and child health. He is currently working on three projects.
The view from the bottom: How inequality and relative deprivation impact academic achievement
Project description:
Socioeconomic differences in academic achievement have been a focus of education research since the 1960s. However, the anti-poverty focus of this work has not thoroughly explored the contributions of relative deprivation and income inequality to reinforcing a growing education gap between the rich and poor. This 5-year project uses international data on over 2 million student participants in the OECD Programme for International Student Achievement (PISA) and WHO Health Behaviour of School-aged Children (HBSC) study to explore the socioeconomic determinants of school bullying, school climate and scholastic achievement.
Funder: SSHRC
Program: Insight Grant
Duration: 2014-19
Award: $197, 223
For more information see Professor Elgar's lab website: Social Inequalities in Child Health
Recent Publications:
De Clercq, B., Abel, T., Moor, I., Elgar, F. J., Lievens, J., Sioen, I. & Deforche, B. (2016). Social inequality in adolescents' healthy food intake: The interplay between economic, social and cultural capital. The European Journal of Public Health, 27, 279-286.
De Clercq, B., Vyncke, V., Hublet, A., Elgar, F. J., Ravens-Sieberer, U., Currie, C., ... & Maes, L. (2012). Social capital and social inequality in adolescents' health in 601 Flemish communities: A multilevel analysis. Social Science & Medicine, 74, 202-210.
Elgar, F. J., Gariépy, G., Torsheim, T., & Currie, C. (2017). Early-life income inequality and adolescent health and well-being. Social Science & Medicine, 174, 197-208.
Elgar, F. J., Xie, A., Pförtner, T. K., White, J., & Pickett, K. E. (2017). Assessing the view from bottom: How to measure socioeconomic position and relative deprivation in adolescents. SAGE Research Methods Case. Vol. Part 2. Thousand Oaks, CA: Sage.
Gariépy, G., & Elgar, F. J. (2016). Trends in psychological symptoms among Canadian adolescents from 2002 to 2014: Gender and socioeconomic differences. The Canadian Journal of Psychiatry, 61, 797-802.
Gariepy, G., Elgar, F. J., Sentenac, M., & Barrington-Leigh, C. (2017). Early-life family income and subjective well-being in adolescents. PloS one, 12, e0179380.
Gariépy, G., Janssen, I., Sentenac, M., & Elgar, F. (2017). School start time and sleep in Canadian adolescents. Journal Of Sleep Research, 26, 195-201.
Napoletano, A., Elgar, F., Saul, G., Dirks, M., & Craig, W. (2016). The view from the bottom: relative deprivation and bullying victimization in Canadian adolescents. Journal of interpersonal violence, 31, 3443-3463.