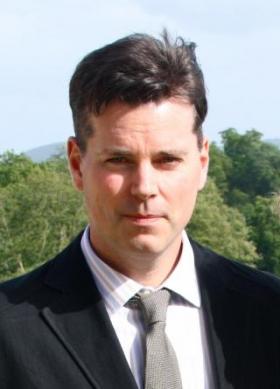 Associate Professor
Institute for Health and Social Policy
; and
Department of
Psychiatry
(
Douglas Institute
), Faculty of Medicine
Canada Research Chair in Social Inequality in Child Health (Tier II)
Associate member, Department of Psychology
Contact
Institute for Health and Social Policy
McGill University
Charles MeredithHouse
1130 Pine Avenue West
Montreal, Quebec, Canada
H3A 1A3
---
Dr. Elgar uses methods from experimental psychology and social epidemiology to investigate behavioural and economic determinants of health, focusing primarily on income inequality, social capital and child health. He is currently working on three projects.
The view from the bottom: How inequality and relative deprivation impact academic achievement
Project description:
Socioeconomic differences in academic achievement have been a focus of education research since the 1960s. However, the anti-poverty focus of this work has not thoroughly explored the contributions of relative deprivation and income inequality to reinforcing a growing education gap between the rich and poor. This 5-year project uses international data on over 2 million student participants in the OECD Programme for International Student Achievement (PISA) and WHO Health Behaviour of School-aged Children (HBSC) study to explore the socioeconomic determinants of school bullying, school climate and scholastic achievement.
Funder: SSHRC
Program: Insight Grant
Duration: 2014-19
Award: $197, 223
Income inequality and violent behaviour among youth: Pathways to risk and resilience
Project description:
Funding: SSHRC, 2012-14 Why are the most unequal societies also the most violent? Reducing violent crime and and antisocial behaviour is a policy priority in many countries, and there is broad consensus that early interventions for youth hold the key to controlling violence. Recent studies have found that inequality contributes to violent behaviour early in the life course in the form of school bullying. This project builds a theoretical framework to examine the impacts of inequality on adolescent health and social development. Its focus is on social contextual factors that mediate the influence of income inequality and relative deprivation on school violence using multilevel, trends, and pooled time-series analyses of bullying and fighting in 43 countries that participate in the Health Behaviour of School-aged Children (HBSC) study.
Funder: SSHRC
Program: Insight Development Grant
Duration: 2012-14
Amount: $52,912

Social, economic and policy influences on social inequalities in adolescent health: a cross-national comparative study in 43 countries (1986-2014)
Project description:
This project explores the social determinants of health inequalities in children and youths. Using data from the Health Behaviour of School-aged Children (HBSC) study. it examines how socioeconomic differences in health and health behaviours are shaped and constrained by economic, political and social contexts. We focus on emotional, physical and social health problems that contribute to chronic disease through the lifespan. Our goal is to identify family, peer and school supports that narrow social class differences in adolescent health to identify policies that promote health equality in young people.
Funder: CIHR
Program: Operating Grant
Amount: $244,761
PI: Frank Elgar
Co-applicant: Sam Harper, Arijit Nandi, William Pickett
For more information see Professor Elgar's lab website: Social Inequalities in Child Health