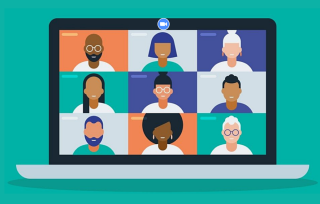 PluriDigit Project: Supporting and assessing language teaching and learning through plurilingual and digital pedagogy
The PluriDigit project has two main goals: 1) equip language teachers with relevant plurilingual pedagogy and digital tools for improving language learners' speaking skills; 2) assess the effectiveness of PluriDigit on students' speaking skills and plurilingual competence. PluriDigit has allowed language teachers feel supported and secure using VoiceThread, an online platform, with learners in their online teaching during the COVID19 pandemic. It has also allowed adult language learners to become confident plurilingual speakers. The project was a partnership with Abraço Cultural, a NGO in São Paulo, Brazil, which offers language instruction in four languages (English, French, Arabic and Spanish). The courses are taught by plurilingual refugee/immigrant teachers.
PrincipaI Investigator: Dr. Angelica Galante, McGill University
Co-PI: Dr. Enrica Piccardo, OISE/University of Toronto
Collaborators: Dr. Faith Marcel, Niagara College, Débora de Oliveira and José André Teodoro-Torres, Abraço Cultural São Paulo
Research Assistants: John Wayne dela Cruz, Lana Zeaiter, Paul J. Meighan-Chiblow & Aisha Barise
More samples of language tasks can be seen in our YouTube Playlist and they can downloaded below.
Download PluriDigit Tasks - English 1
Download PlurDigit Tasks - Français 2
Download PluriDigit Tasks - Español 1