Education
Patients are encouraged to read more about their conditions and become active participants in their treatment plans. There are several great resources available from the Canadian and American Orthopaedic Associations.  
Visit the Canadian Orthopaedic Association's (COA) Patient Education pages to help you understand orthopaedic conditions and what options for treatment may be available from your orthopaedic surgeon or muskuloskeletal health provider.
Visit the American Academy of Orthopaedic Surgeons (AAOS) for information on orthopaedic conditions and treatments, injury prevention, wellness and exercise.
Visit the North American Spine Society's website KnowYourBack.org for information on spine conditions, treatment and back pain prevention.
Visit Osteoporosis Canada for more information regarding your current bone health and risk of fragility fractures.
Clinics
Adult Sites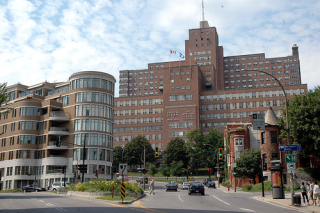 Montreal General Hospital

1650 Cedar Avenue Room B5.111, Montreal, PQ H3G 1A4

Tel: (514) 934-8041
Fax: (514) 934-8394

Jewish General Hospital

3755 Côte Ste-Catherine, Montreal, PQ H3T 1E2

Tel: (514) 340-7532
Tel: (514) 340-7595

St-Mary's Hospital

3830 Lacombe Avenue, Montréal, QC H3T 1M5

Tel: (514) 345-3511
Tel: (514) 734-2674
Pediatric Sites
Montreal Children's Hospital

1001 Boulevard Décarie, Montréal, QC H4A 3J1

Tel: (514) 412-4400
No fax

Shriners Hospital for Children

1003 Decarie Blvd. Montreal, Quebec H4A 0A9

Tel: (514) 282-6971
Fax: (514) 842-7553