Anne-Maude Morency
Academic title(s):
Assistant Professor
Program Director, Maternal-Fetal Medicine Subspeciality Residency Program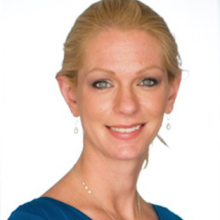 Division:
Gynecology
Maternal Fetal Medicine
Obstetrics
Areas of interest:
multiple pregnancies, fetal anomalies and fetal therapy
Biography:
Having completed her residency in Obstetrics and Gynecology at McGill University, Dr. Anne‑Maude Morency continued her postgraduate studies at the University of Toronto where she obtained a Fellowship in Maternal-Fetal Medicine including a third year in the sub-specialty of fetal therapy under the supervision of Dr. Greg Ryan. During this time, she studied fetal anomalies as well as 3-D and 4-D ultrasound techniques. Dr. Morency currently holds a position as an assistant professor and clinical specialist in the Division of Maternal-Fetal Medicine at the McGill University Health Center and she is responsible for perinatal outreach within the division. She has recently been appointed Program Director of the Maternal-Fetal Medicine Subspeciality Residency since July 2017 and is also the Site Director for UGME OBGYN Clerkship at the Royal Victoria Hospital – Glen Site.