Recipients of the 2018 New Opportunities Fund
From a Throwaway Society into a Sustainable Society: A Consumer Perspective. This project investigates which factors influence purchase decisions; continuous usage of products; and most importantly, disposal decisions.
Emine Sarigöllü - Associate Professor of Marketing, Desautels Faculty of Management
Myung-Soo Jo - Associate Professor of Marketing, Desautels Faculty of Management
Chenxuan Hou - Ph.D. Student
Trajectories of inequality in Montreal: What neighborhoods stand to benefit most from the proposed 'Pink' metro line? The project seeks to assess the potential impact of the proposed 'Pink' metro line as a sustainable and more inclusive form of transportation in Montreal."
Sebastien Breau - Associate Professor, Department of Geography 
Light, Night and Urban Sustainability. An international workshop of urbanists, lighting experts, historians, and geographers will take up the question of how lighting policy can ensure a safe, accessible and festive experience of the Montreal night.
Will Straw - Professor, Department of Art History & Communication Studies
---
Workshop on Adapting Urban Environments for the Future
On September 27, 2017, the MSSI: Adapting Urban Environments for the Future team welcomed more than thirty researchers and professors, coming from a dozen faculties and departments, from Architecture, Urban Planning, Geography, and Environment to Epidemiology and Electrical and Computer Engineering to launch the theme. After outlining the three main projects of the initiative (Montreal as a living lab, PRISM, and Sustainable Growth on an Urban Planet), the co-leads designated three breakout groups, each corresponding to one of the projects. Participants joined the group which most sparked their interest or best aligned with their own research goals. The groups discussed and shared ideas for the three projects, as well as potential research partnerships, both within and outside of the McGill community.
The breakout groups produced invigorating dialogue, after which the three groups came together to share suggestions and discussion points. Participants had the chance to hear from other members within the McGill research community with different perspectives and to partake in initial brainstorming with hands-on conversation, questions, and feedback. The event finished with new ideas and connections made among participants and the organizers, and momentum to move forward with the new initiative. In the coming weeks, the co-leads will be reaching out to interested researchers to begin putting together task groups related to the Montreal Living Lab and organizing future events.
Adapting Urban Environments for the Future
The rapid expansion of the global urban population means that cities are central to the transition to a sustainable economy and society. Cities will bear the brunt of environmental crisis, but they are also where human societies can be shifted to more sustainable trajectories. But, how can cities and urban systems be made more sustainable? The governance of cities must balance competing voices and visions over multiple spatial and temporal scales:
Economic growth and efficiency

Social inclusion, health and well-being of residents

Minimizing ecological footprint, waste production, energy use, and impact on ecological processes and biodiversity    
The MSSI "Adapting Cities for the Future" research theme will generate solutions that improve the monitoring, planning and governance of urban sustainability, given the many constraints on cities' development and looming uncertainties about the future climate and economy. An interdisciplinary research programme will foster and expand McGill's research strengths in this area.
A centrepiece of the programme will be the development of Montreal as a living lab for urban sustainability research, leveraging existing research and policy engagement with the development of Montreal's green belt, the mayor's Resilient Montreal working group, the municipal response to the 2017 floods, and the development of the REM transportation network. Critical research questions, to be addressed in Montreal as well as other research sites worldwide, include:
What is a sustainable city? At what scale(s) can this be defined? Is this a viable development goal?

Can sustainable cities also be socially just and fair?

What densities or development patterns can maximize the health and resiliency of biophysical processes (carbon sequestration, water retention etc.) social inclusion, human well-being, and happiness, while minimizing energy use and waste production?

How, with their vast webs of energy flows, food and water sources, and immigration, can the impacts and benefits of cities be understood (individual buildings, neighbourhoods, municipalities, watersheds, countries)?

What are the appropriate forms and scales of governance for urban sustainability decision-making? How do local governance actors attempt to act regionally or globally towards sustainability goals, and what allows them to be successful?

What is the role of cities in impacting biodiversity in urban, suburban, and peri-urban areas? How can urban ecosystems be managed and restored to promote urban biodiversity and many associated ecosystem services.

How can cities adapt to new forms of mobility and the scientific-technological, political-institutional, and human behavioural questions these raise?

How can 'smart city' policies and 'big data' contribute to urban sustainability outcomes?
Andrew Gonzalez
Dr. Andrew Gonzalez is Professor and Liber Ero Chair in Department of Biology, McGill University, and the founding Director of the Quebec Centre for Biodiversity Science. His research is focused on the causes and consequences of biodiversity change. Major research foci include: 1) global change impacts on biodiversity and ecosystems, 2) rapid evolution and the maintenance of biodiversity, and 3) applying network science to the design of resilient ecosystems for urban sustainability. 
---
Kevin Manaugh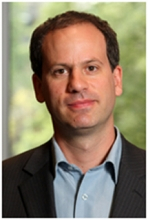 Dr. Kevin Manaugh is an Assistant Professor jointly appointed in the McGill School of Environment and Department of Geography. He is interested in how transport systems can play a role in creating environmentally friendly, inclusive, and healthy cities. He focuses on understanding the scientific, technological, political, and behavioural opportunities and barriers associated with moving towards low-carbon transport.
---
David Wachsmuth
Dr. David Wachsmuth is the Canada Research Chair in Urban Governance and an Assistant Professor in the School of Urban Planning at McGill University. His research analyzes urban governance challenges that exceed the boundaries of the city, focusing in particular on environmental sustainability, local economic development, and housing politics.
Links
Albert, C., Rayfield, B., Dumitru, M. and Gonzalez, A. (2017) Applying network theory to prioritize multi-species habitat networks that are robust to climate and land-use change. Conservation Biology DOI: 10.1111/cobi.12943. [Link]
Wachsmuth, D., Cohen, D.A., & Angelo, H. (2016). Expand the frontiers of urban sustainability. Nature, 536, 391-393. [Link]
Ahern, J. (2013). Urban landscape sustainability and resilience: The promise and challenges of integrating ecology with urban planning and design. Landscape Ecology, 28, 1203-1212. [Link]
Cardinale, B. J., J. E. Duffy, A. Gonzalez, D. U. Hooper, C. Perrings, P. Venail, A. Narwani, G. M. Mace, D. Tilman, D. A. Wardle, A. P. Kinzig, G. C. Daily, M. Loreau, J. B. Grace, A. Larigauderie, D. S. Srivastava and S. Naeem. 2012. Biodiversity Loss and Its Impact on Humanity. Nature. DOI:10.1038/nature11148. [Link]
Bell, G., and A. Gonzalez. 2011. Adaptation and Evolutionary Rescue in Metapopulations Experiencing Environmental Deterioration. Science. DOI: 10.1126/science.1203105. [Link]
Agyeman, J. (2008). Toward a 'just' sustainability? Continuum, 22(6), 751-756. DOI: 10.1080/10304310802452487. [Link]