Our Faith T
eam
MORSL is blessed to have a wide variety of faith volunteers working to serve a diverse student population:
Buddhist
Catholic Priest
Christian Orthodox
Gnostic
Hindu
Jewish
Muslim 
Protestant
Quaker 
Sikh 
Unitarian Universalist
At Mac?
Are you at MacDonald Campus? morsl [at] mcgill.ca (subject: Mac%20campus%20MORSL%20services) (Email us) to set up an appointment.
Ms. Carlene Gardner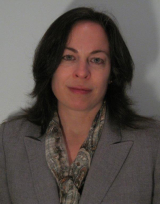 Carlene Gardner, B.A., MATL
Carlene is a life-long Unitarian-Universalist (UU) whose passion for mentoring youth evolved into various jobs working with teens and young adults in campus ministry. She has been volunteering at MORSL's Faith Liaison to the Montreal UU community since 2013 while simultaneously pursuing a Master's in Teaching and Learning, which she obtained in 2017. She specialized in second language instruction, and is fluent in English, French, and Spanish. While Montreal is her beloved home and the city she always comes back to, Carlene is also very curious about the world and enjoys travelling and discovering the many ways that people live and connect to their spiritual self. Come and say hello to her in our offices on the 2nd floor of the Presbyterian College.
carlene.gardner [at] mcgill.ca (Email Carlene!)
Ms. Josee Di Sano
Josee is the Senior Administrative Coordinator at MORSL, and has accumulated over 30 years of dedicated service to McGill. She was highly instrumental in pioneering projects such as the Student Parents Network and the Winter Coat Project for New International Students. Josee is famous for never letting a student leave empty-handed, whether it's a cup of tea, an oatmeal cookie, a pair of mittens, or an encouraging word. In the summer months when MORSL is closed, Josee coordinates a Study-Italian-Abroad trip in Florence, Italy.
In 2015, Josee was the winner of the Principal's Award for Excellence in the clerical/administrative category, for her years of above-and-beyond service to McGill students!

Disclaimer: Josee may not appear exactly as shown in photo.
josee.disano [at] mcgill.ca (Email Josee)!
Baha'i
Stay tuned for an upcoming announcement of our contact with the Montreal Baha'i community!
Zengetsu Myokyo

Myokyo is our Zen Buddhist volunteer. She is the Abbess and resident monk at the Enpuku-ji Zen Centre in the Plateau. The Zen Centre's website is enpuku-ji.org.
myokyo [at] enpuku-ji.org (Email Myokyo)!
Catholic 
Father Gerry Westphal
Fr. Gerry Westphal, a Detroit native, has lived and served as a priest in Montreal for many decades. A graduate of Loyola College and McGill University, Fr. Gerry has also worked extensively in ministry to high school and university students as well as serving as a parish priest in the city. In recent years, Fr. Gerry completed a Master's degree in spiritual direction and has a lot of experience in this ministry as well. He is currently chaplain of the Newman Centre, McGill's Catholic community.
Connect with the Newman Centre on Facebook here! 
fr.gerry.westphal [at] newmancentre.org (Email Gerry) or give him a call at 514-398-4106.
Father Ihor Kutash
Father Ihor, our Orthodox Christian volunteer, is a pioneer of the McGill multi-faith Chaplaincy. He has been on the team since 1975! He has been a member of the McGill community even longer than that, having received his M.A. & Ph.D. from the Faculty of Religious Studies during the years 1970-1987. He is a priest of the Ukrainian Orthodox Church of Canada and a professor of Eastern Christian theology and culture. He is also the king of unexpected pop culture and science fiction references.
ikutash [at] gmail.com (Email Ihor)!
Rev. Jean-Daniel Williams
Jean-Daniel is our Protestant volunteer, sponsored by the United and Anglican Churches of Canada. He has a bachelor's from Harvard and a master of divinity from Yale and was very involved in campus ministry at both schools. He is a PhD student in practical theology at the Université de Lausanne, where he is trying to prove that Jesus really truly meant it when he said, "Let the little children come to me." He is here for you, en anglais ou en français, comme vous voulez, whether to chat, to get a group together for an intense game of Apples to Apples or to help you figure out what in God's name we can do together to make this a better world. And he is happy to meet up with any students no matter what they believe, or don't!
Stay up to date with McGill ecumenical Protestant goings-on here!
jd [at] mcgillprotestant.ca (Email Jean-Daniel)!
Rev. Mr. Jonathan Stewart

Jonathan is our Gnostic Faith volunteer. He's a Montreal-based writer and editor, originally from Canada's East Coast. He grew up on Prince Edward Island and attended university in Halifax, Nova Scotia, and moved to La Belle Province in 2006. After four years of writing 9-5 in a corporate environment he's now working in the terrifying land of freelancing.
He's long had a passion for all things Gnostic, esoteric, and mystical; some of this started with him reading Phillip K. Dick when he was 12 and moving straight on to the Nag Hammadi Library when he was way too young to understand any of it. He came across the Apostolic Johannite Church in 2011 and has been in love with the welcoming and supportive Johannite community ever since.
He joined the church in 2013, was admitted to the minor orders in 2014, and entered the AJC's seminary in 2015.
Meditation is a particular interest of Jonathan's and he's been meditating in both Buddhist and Christian traditions since he was a teen; this has come in handy as he married a Buddhist and is happy to have common ground in his interfaith marriage. He's also a Martinist having joined the Ordre Martiniste Opératif Au Québec in 2011. His other interests include theatre, playing in indie rock bands, cats, and (even though he spent his 20s promising himself he'd never get into it) yoga.
jonathanchristopherstewart [at] gmail.com (Email Jonathan)!
Dr. Arvind Sharma

Arvind, our Hindu volunteer, hails from India. He has been a Professor of Comparative Religion at McGill since 1987. Dr. Sharma has been a regular participant in the Parliament of World's Religions and has been instrumental in convening three Global Conferences on World's Religions After September 11 in Montreal in 2006, 2011, and 2016. The 2016 conference saw the launch of the Universal Declaration of Human Rights by the World's Religions. His latest of many books is Ghandi: A Spiritual Biography. As MORSL Hindu volunteer, Dr. Sharma hosts several "What is Spirituality?" workshops per year, where he explores the topic of spirituality and leads students in a guided relaxation and Om meditation session.
arvind.sharma [at] mcgill.ca (Email Arvind)!
Rabbi Shmuly Weiss

Shmuly, our Chabad Rabbi, writes, "The Chabad Student Center of McGill University is a home away from home. We, at Chabad, are dedicated to the holistic well-being of each and every student and strive to be the nexus of their social, cultural, and religious needs. We offer students emotional security, spiritual growth, and personal guidance in a warm and nurturing environment. Furthermore, we empower students with the tools to engage in the higher education of Judaism. Students are able to explore and discover their heritage in an atmosphere of intellectual stimulation infused with Jewish values and traditions."
shmuly [at] chabadmcgill.com (Email Shmuly)!
​
Hillel
MORSL also partners with Hillel. Stay tuned for an upcoming announcement of our contact at Hillel. In the meantime, email Hillel at info [at] hillel.ca or visit them at 3460 Stanley Street, or join the SSMU club linked with Hillel.
Reform
MORSL also welcomes students seeking to pursue liberal Judaism. Stay tuned for an upcoming announcement of our contact at the temple Emanu-el-beth Shalom, Montreal's reform temple located at 4100 Sherbrooke Street West. You can also look up Am McGill on Facebook, an independent student group on campus.

Imam Salam Elmenyawi
Salam, our non-denominational Muslim volunteer, hails from Egypt. He has served both McGill and Concordia as Muslim volunteer for many years now. He is also president of the Muslim Council of Montreal, and is a very active advocate for student rights on campus and in the community. Salam loves to meet with students, and holds office hours by appointment. Memorable quote: "Sometimes I think the most important thing we can do is simply be seen together, laughing and getting along."
smenyawi [at] gmail.com (Email Salam)!
Muslim Peer
Fauzia Saiyed
Fauzia is our Muslim peer liaison. She is an undergraduate pursuing a degree in psychology. She loves to talk faith, whether it be about beliefs, doubts, spirituality, or signs. She hosts small discussion groups to create a supportive environment where peers can come together and foster each other's spirituality, and learn about the spiritual side of Islam. She is always down for a personal chat as well.
fauzia.saiyed [at] mail.mcgill.ca (subject: message%20via%20MORSL%20website) (Email Fauzia)!
Mr. David Summerhays
David Summerhays is one of our Quaker Faith volunteers. He graduated from McGill carrying a B.A. in history, with a concentration in colonialism. He helps to organize meditations in the Quaker tradition at McGill. He's recently been teaching piano to pay his exorbitant muffin bills. He'd love to help connect some Quaker dots on and off campus. Not many people know about Quaker practices so he welcomes e-mails with any questions. If anything's on your mind, David is available to talk anywhere muffins are for sale, as well as select other locations.
During the fall and winter semesters, beginning in late September, join David every Wednesday for mid-week Quaker meetings: 5:30-6:30pm, at the Newman Catholic Centre, 3484 Peel Street (with a closure for the holiday and summer breaks). Follow their facebook group in case of changes and additional events!
david.summerhays [at] pm.me (Email David)!
Dr. Juss Kaur
Juss works as our volunteer Faith Liaison for Sikhism. She is open to chat over tea with Sikh students or anyone with questions about Sikhism. Juss is affilitated with the Gurdwara Brahm Bunga Sahib, which offers transportation from McGill on Tuesdays and Saturdays for any students wishing to experience a Gurdwara worship with a unique Sufi flair!
Juss is an Associate Professor in the McGill Department of Education where she has been a researcher in Inquiry In Education for the past seven years. Teaching is her primary passion. As an International Education Consultant she gets to travel abroad and train teachers in various parts of the world. She finds the experience of meeting people from diverse backgrounds a joy and enjoys their personal connection to the Divine. Juss holds motivational workshops that engage students with questions of faith, spirituality, mindfulness, and positive thinking. She says it is a pleasure for her to be involved with the MORSL team where learning to love each other is an ongoing process.
Also a renowned visual artist, Juss produces meditative paintings that create beautiful visual images using extremely tiny phrases of devotion. The sale of her paintings directly supports Doctors Without Borders. Come see her leaf painting in our student lounge, and be sure to use the magnifying glass to take a closer look!
 
Check out Juss's blog about various spiritual topics that young adults may be grappling with, from a Sikh perspective.
juss.kaur.magon [at] mcgill.ca (Email Juss)!​
Ms. Carlene Gardner

Carlene has been volunteering as MORSL's link to the Montreal UU community since 2013, and she is now also MORSL's director. She is affiliated with the Unitarian Church of Montreal. Contact Carlene to find out about on-campus Unitarian Universalist events via the church's facebook page or the Unitarian Church of Montreal campus ministry website. All are welcome.
campus [at] ucmtl.ca (Email Carlene)!