2020-2021 season
September - October 2020
Online Meditation Techniques Class - September 14
Online Meditation Techniques Class - September 21
Online Meditation Techniques Class - September 28
Online Meditation Techniques Class - October 5
2019-2020 season
April - May 2020
Online Meditation Techniques Series with Devaki Groulx
A four-class series offered online via Zoom on Mondays, from 6:00-7:00 pm. Watch recordings below!
Class Schedule:
April 20th   
April 27th   
May 4th       
May 11th
April 2020
Meditation sessions for students, with Rev. Deacon Jonathan Stewart
April 1 session - recorded excerpts (about 13 minutes)
April 8 session  - recorded excerpts  (about 25 minutes)
Quaker Practice
During the school year, Quaker faith meditations take place every Wednesday at 7:00 pm online on Zoom. Send them a message on their Facebook group's page and keep up with scheduling changes.
What to expect: The essence of the Quaker tradition is that there is something divine in every person. Thus, no need for priests, hierarchy, or dogma; there are atheist Quakers, Buddhist Quakers, Christian Quakers, and more. Quakers meet in stillness and silence: the goal of this practice is to discern our highest truth so we can speak and act from it. Sometimes, it feels right to share something from that encounter with the group. If so, we speak it aloud.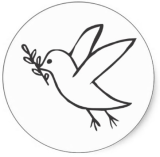 Off-campus Mindfulness Meditation
MORSL's volunteer facilitator, Devaki Groulx, has been practicing meditation under the guidance of Spiritual teacher Sri Chinmoy since 1972 and teaching meditation since the 80s. She is the co-leader of the Sri Chinmoy Meditation Centre with her husband, Vidura, who is also a volunteer facilitator with MORSL. Their centre hosts free online meditation classes but registration is required. Find out more on their website. 
Meditation Techniques Series with Vidura Groulx
A series of 4 instructional classes on Tuesdays, from 6:00-7:00 pm
Registration links:
Meditation class #1, January 21
Meditation class #2, January 28
Meditation class #3, February 4
Meditation class #4, February 11
New series of 3 classes on Tuesday evenings from 5:30-6:30 pm with Jonathan Stewart (Gnostic volunteer), starting October 15, 2019!
A series of Meditation sessions for students, which are great for both beginners and experienced meditators. Two or three meditations per session with a focus on mindfulness, insight, and loving-kindness practices, and time for discussion and questions.
Facilitator: Rev. Deacon Jonathan Stewart
Jonathan Stewart is a Montreal freelance writer and editor who's been meditating in different traditions for 20 years. He's meditated and studied everywhere from Christian monasteries to a variety of Buddhist retreats, and he's taken the MBSR course to see it all from a secular perspective. He led meditation classes and taught courses at the Presence Meditation Studio and has a weekly free secular meditation circle for everyone. His primary passion is the Western Wisdom Traditions and he is the meditation facilitator and Deacon for the Montreal parish of the Esoteric and Gnostic Apostolic Johannite Church. He lives in the Mile End with his wonderful wife and his 14-pound cat and he's trying to get more into yoga even though he's convinced himself he can't bend that way.
Meditation Techniques Series with Vidura Groulx
A series of 4 instructional classes on Tuesdays, from 7-8 pm
Registration links:
Meditation class #1, September 17
Meditation class #2, September 24
Meditation class #3, October 1
Meditation class #4, October 8
Past series (Winter 2019)
Mondays, 6:30 - 8:30 pm, from January 28 to February 25
Meditation Guide
By now, you must have heard about meditation and its benefits. But you might not know that many of the world's religions have a meditative practice that has long been part of their tradition. If you are looking to add a spiritual component to a secular mindfulness practice-or just looking to explore options-you'll enjoy our Meditation Guide. Click Learn more to discover MORSL's carefully curated introduction to meditative practices sourced from various world religions.