Claudia Mitchell
Claudia Mitchell is a Distinguished James McGill Professor in the Department of Integrated Studies with the Faculty of Education at McGill University, and an Honorary Professor in the School of Education at the University of KwaZulu-Natal in Durban, South Africa, where she established the Centre for Visual Methodologies for Social Change.
Claudia Mitchell was granted the 2022 José Vasconcelos World Award of Education in recognition of her commitment to education as an inspiring teacher and passionate advocate for youth, especially transforming lives of thousands of young people, from marginalized backgrounds.
In October 2019 Dr. Mitchell was awarded the Prix du Quebec, the highest honour in the Province awarded to a researcher in the Social Sciences. Dr.Mitchell was recognized for her illustrious career studying gender-based violence prevention, HIV, and AIDS awareness, and working with youth around the world.
In September 2015 Dr. Mitchell was recognized as a Fellow of the Royal Society of Canada. Her research interests span work in schools with teachers and young people, particularly in the context of gender, HIV and AIDS; studies in Higher Education of mainstreaming issues of gender, HIV and AIDS in South Africa and Ethiopia; girlhood studies, in particular, work-related to gender-based violence; and participatory visual methodologies and community-based research in health education, housing and agriculture.
In 2008 she was given an award by the Canadian Bureau of International Education for her innovative work with young people in development contexts. She is involved in a number of research projects. These include studies funded through the Social Sciences and Humanities Research Council of Canada on the uses of digital technology with teachers, and research on "what difference does this make?" in relation to arts-based methodologies for addressing HIV and AIDS in rural communities in South Africa; the Canadian Institute for Health Research in relation to the uses of participatory methodologies for working with aboriginal youth in addressing HIV and AIDS; and the National Research Foundation (South Africa) focusing on two key areas (gender and sanitation, indigenous knowledge and women teachers in the age of AIDS).
Founder of YAHAnet and the Participatory Cultures Lab at McGill, Claudia is also an editor of the academic journal, Girlhood Studies.
 
Leann Brown
Leann Brown (She/They) joined the Participatory Cultures Lab as Project Coordinator in September 2017. Having worked in the non-profit sector for the past 15 years, she brings experience coordinating projects and initiatives that advance the economic and social security of girls and young women, in all their diversity.
Emily Booker
Emily Booker grew up on the unceeded territories of the Skwxwú7mesh Nation and Tsleil-Waututh​ Nation (North Vancouver, British Columbia). She completed a Bachelor of Arts with a major in Anthropologie and minor in Indigenous studies from McGill University graduating in 2016. Emily is currently in her second year of M.A. in the Education and Society program at McGill. Her research focuses on the settler-colonial project and the potential for settler-colonial project to be advanced in curriculum and educational resources.
Pamela Lamb
Pamela Lamb is a SSHRC-funded Doctoral Candidate in the Department of Integrated Studies in Education at McGill University. Acknowledging that anti-Indigenous discrimination exists in health systems, her research interests are in the area of decolonizing approaches to cultural safety in inter-professional health education. Her doctoral project investigates how participatory digital storytelling can inform curriculum, teaching and learning to reduce health care disparity. Pamela has worked as a Registered Nurse in clinical and community settings and holds an M.A. in Media Studies and a B.A. Honours in Women's Studies.
Nesa Bandarchian Rashti
Nesa is a third-year Ph.D. student in the Department of Integrated Studies in Education (DISE) at McGill University. She has been in educational contexts for more than one decade, as a language instructor, student, Teaching Assistant (TA) and Research Assistant (RA). Her research project focuses on refugee adolescent girls in Quebec and their resettlement experiences.
Last January she started to work as a Research Assistant in the Participatory Cultures Lab, where she is responsible for writing and communication. She has also been working on the contents of More than Words (MTW) website.
Implementing Team
Jennifer Altenberg
Jennifer Altenberg is a Metis woman from Prince Albert, Duck Lake area, her Michif roots run deep within Saskatchewan and Red River, Manitoba. Currently living in Saskatoon, Jennifer is a Mother, Educator, Community Scholar, and President of the Pleasant Hill Community Association. Jennifer's work as an educator and experience as a Mother continues to drive her passion to empower young people and create equitable opportunities and anti-oppressive content in the classroom and within the community. She has spent many years listening, advocating, and deconstructing current pedagogical processes in the education system around Gender-Based Violence and enhancing Michif identity and unity throughout the community with a land and visual arts-based methodology focus. She is a graduate of the Saskatchewan Urban Native Teachers Education Program at the University of Saskatchewan and completed her Masters in Educational Foundations with a focus on Anti-Racist/Anti Oppressive Education. Jennifer believes that being in touch and working with young people is how we will continue to foster a strength-based approach to support and enhance a generation of proud young Indigenous warriors. The idea of self-love as a form of resistance to colonial discourse inspires the work she does in the classroom and within the Saskatoon community.
Sarah Flicker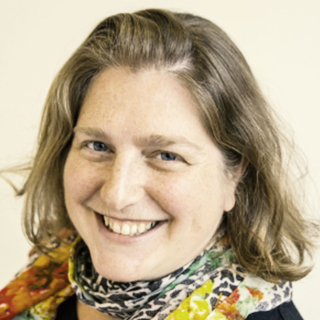 Sarah Flicker is an associate professor in the Faculty of Environmental Studies at York University in Toronto, Canada. Her research focuses on engaging youth and other actors in environmental, sexual and reproductive justice. She employs community-based participatory methodologies to promote adolescent sexual health and respond to gender-based violence in Canada and South Africa. Her research has informed policy at the municipal, provincial and federal levels. You can click here to see Sarah's full CV.
Mary Fredlund
Mary Fredlund is a counselor and program director at Rankin Inlet Spousal Abuse Counselling Program. The program is offered to offenders who have committed an assault or threat on their partner and are court-mandated to take counseling and the education program. The program's principles include safety first for the victims and to eliminate any violence within the home and community.
Marnina Gonick
Marnina Gonick did her Ph.D. in the Department of Sociology and Equity Studies at the Ontario Institute for Studies in Education, University of Toronto. She is Canada Research Chair in Gender at Mount St Vincent University, Halifax, Nova Scotia. She holds a joint appointment in Education and Women's Studies and prior to that, she was a faculty member at the Pennsylvania State University. She is also the author of Between Femininities: Identity, Ambivalence and the Education of Girls, published by SUNY Press; the co-author of Young Femininity: Girlhood, Power and Social Change published by Palgrave and co-editor of Becoming Girl: Collective Biography and the Production of Girlhood, published by Canadian Scholars/ Women's Press. Her articles have been published in journals such as Gender and Education, Feminist Media Studies, Qualitative Inquiry, Jeunesse: Young People, Texts, Cultures.
Linda Liebenberg
Linda Liebenberg is a leading researcher and evaluator with a core interest in children and youth with complex needs, and the communities they live in. Her work explores the promotion of positive youth development and mental health through civic engagement and community development. As a key component of this work, Linda reflects critically on how best to conduct research and evaluations with children and their communities, including participatory arts-based methods; sophisticated longitudinal quantitative designs; and the design of measurement instruments used with children and youth. Linda has presented internationally and published extensively on these topics of research and youth. Linda's full CV can be seen here.
Advisory Team
Neil Andersson
Neil Andersson is Professor of Family Medicine, and Executive Director of Community Information and Epidemiological Technologies (CIET) Institute and Participatory Research at McGill (PRAM). With his extensive medical expertise as a medical doctor, Neil's evidence-based health-related research focuses on community engagement, mobilization, and surveillance in Mexico, Colombia, Nicaragua, and Bostwana.
After medical studies at the University of Cape Town and work as a junior pediatrician and surgeon in south Wales, Dr. Andersson worked for three years in refugee camps in the Horn of Africa before taking up an appointment as clinical lecturer at the London School of Hygiene and Tropical Medicine. In 1985 he founded CIET in the south of Mexico, which grew into a network of institutes and charities dedicated to community-based research and planning. He has a special interest in large scale pragmatic trials that incorporate community views and resources in primary prevention.
Mindy Carter
Mindy Carter is an Associate Professor in the Department of Integrated Studies in Education at McGill University. Her research focuses on Curriculum theory, Teacher Education and using drama education and applied theatre to understand critical societal issues and topics. She is an Associate Member of the Institute for Human Development and Well-Being, the Co-Vice President for the Canadian Association for Curriculum Studies at CSSE.
Sandrina de Finney
Sandrina de Finney works with Sisters Rising: Linking Body and Land Sovereignty (sisterasrising.uvic.ca) and is an associate professor in the School of Child and Youth Care, University of Victoria (Lekwungen homelands.
Naydene de Lange
Naydene de Lange is an Emeritus Professor in the Faculty of Education at the Nelson Mandela University, Port Elizabeth, South Africa. Her research focuses on using participatory visual methodologies in addressing gender and HIV&AIDS issues and integrating HIV&AIDS into Higher Education curricula. Her Educational Psychology background and interest in Inclusive Education provides a frame for working towards the inclusion of those who are marginalized - using a 'research as social change' framework. Besides numerous peer-reviewed published articles and book chapters, she has co-edited three books, Putting People in the Picture: Visual Methodologies for Social Change, School-University Partnerships for Educational Change in Rural South Africa, and The Handbook of Participatory Video. She has also co-authored two books, Picturing Hope and Participatory Visual Methodologies, Social Change, Community and Policy. She is the 2014 Department of Science and Technology, Distinguished Women in Science, Runner-up, and a National Research Foundation South Africa C1 rated researcher.
Shanly Dixon
Shanly Dixon is a digital culture scholar and educator who employs ethnographic and arts-based methodologies to investigate people's engagement with digital culture. She is currently working on a project addressing gender-based sexual violence on college campuses. Between 2014 and 2017 she acted as co-coordinator, lead researcher and knowledge mobilizer for a 'cyberviolence against girls and young women; helping communities respond' project funded by a grant from Status of Women Canada. Her work examines the interplay between online gender-based violence and offline misogyny and sexual violence. Shanly also works as the lead researcher and educator for the Atwater Library's Digital Literacy Project, a non-profit organization providing educational workshops. She is co-editor of the text Growing Up Onlineexamining how girls and young women use digital technology in their everyday lives. Her interest focuses on facilitating networks bringing together academics, community organizations, and activists to address social issues. She holds an Interdisciplinary Humanities Ph.D. (Sociology, Communications, and Education) from the Centre for Interdisciplinary Studies in Society and Culture at Concordia University, Montreal.
Anuradha Dugal
Anuradha Dugal is the Director of Community Initiatives & Policy at the Canadian Women's Foundation. She has served various roles at the Foundation prior to now, having previously been the Director of Violence Prevention Programs and, before that, having been a Board Member and the Chair of the Violence Prevention Committee. Anuradha also sits on Minister Monsef's Advisory Council on Gender-based Violence and is a member of the Conseil des Montrealaises. As well as being a fierce advocate for all who identify as women and girls, she is the mother to three boys who she is trying to raise to be feminists. And she still finds time occasionally to enjoy gardening, knitting, and swimming!
Maria Ezcurra
Maria Ezcurra (MFA, Ph.D. in Art Education) is an artist, educator, and mother working as Art Facilitator at the McGill Art Hive Initiative and as a course lecturer in the Faculty of Education at McGill. Maria has participated in numerous exhibitions and community art projects worldwide and has taught in several universities in Mexico and Canada over the past 20 years. Both her artistic and academic work involve participatory art practices to explore dress and women's embodiment of identity; gender-based violence; migration and belonging. You can click here to read more about Maria.
Nora Fyles
Nora Fyles is the Head of the United Nations Girls' Education Initiative (UNGEI) Secretariat. Before joining UNGEI Nora worked for the Canadian International Development worked as Education Team Leader and Senior Education Advisor based at its headquarters in Gatineau since 2003. Nora served as GAC Co-Chair for the past year and headed the GAC's Monitoring and Evaluation Working Group that oversaw the evaluation of UNGEI since 2008. She also heads the GAC Task Team on collaboration between UNGEI and the Global Partnership for Education (GPE) at country level. Prior to her time at CIDA, Nora worked in Belize, Costa Rica, Vietnam, Indonesia, and Pakistan with a focus on education, literacy, skills development and gender for a variety of educational institutions, government ministries, NGOs, and multilateral organizations. In Canada, Nora taught children and adult learners with a special focus on literacy and reading, trained tutors, developed and managed community literacy programs, and developed literacy curriculum for NGOs, the Ottawa and Toronto Boards of Education and the Ontario Ministry of Education.
Jaswant Guzder
Jaswant Guzder is a Professor, McGill Department of Psychiatry, a psychoanalyst, child and cultural psychiatrist and artist. She has been Director of Childhood Disorders Day Hospital and Head of Child Psychiatry from 2004- 2018. She was the founding clinical director in 1995 with Dr. Kirmayer (research director) of the McGill Cultural Consultation Service, remaining as a senior clinical consultant of Cultural Consultation Service. She is active in global mental health work in Jamaica and Asia. Her research and writing include children at risk and cultural psychiatry. She has been active as a teacher in family therapy with the McGill School of Social Work.
Daphne Hutt-MacLeod
Daphne Hutt-MacLeod is a registered psychologist and the Mental Health Director for the Eskasoni Community Health Centre. She completed her undergraduate degree in Psychology and her Master of Arts in School Psychology at Mount Saint Vincent University. Daphne has worked with First Nation children and youth for over 25 years and volunteers with many community projects and committees including the Eskasoni Health Advisory Board and the Nova Scotia Mental Health Strategic Planning Committee
Beth Malcolm
Beth Malcolm is the Director of the Girls' Fund at Canadian Women's Foundation. Beth has led the development of the Girls' Fund, an initiative funding programs across the country working with girls nine to 13. Beth has worked with pregnant teens, single parents, adult and young offenders as well as developing a Social Enterprise funding stream at United Way.
Judith Marcuse
Judith Marcuse , Artistic Producer of Judith Marcuse Projects and Co-Director of the International Centre of Art for Social Change, a partnership with Simon Fraser University, is one of Canada's senior artists/producers with an international career that spans over 50 years as dancer, choreographer, director, producer, teacher, writer and lecturer. Her work takes her across Canada and in many other locations around the world. She has created over 100 original works for dance, theatre, and opera, for film and television, and has produced seven large-scale arts festivals. Her repertory dance company toured internationally for over 15 years and included innovative community and youth programs. A pioneer in the field of community-engaged art for social change (ASC), her work in and on behalf of this arts discipline (including the soon-to-complete, six-year ASC! Project research study of ASC in Canada) is internationally recognized. Marcuse has received many awards, including an honorary doctorate from Simon Fraser University where she has created a two-year graduate program in ASC.
Philippe T. Meilleur
Philippe Tsaronsere Meilleur is a Mohawk that grew up in Kanehsatake a Mohawk community mostly known as the community at the heart of the Oka Crisis that brought indigenous issues to the forefront for all of Canada in the 90s. With a sensitivity to social justice, Philippe has worked for more than a decade for organizations such as Doctors Without Borders, and Amnesty International. He became executive director of Native Montreal that is now recognized as a leader in urban aboriginal issues and upholds its mission to contribute to holistic health, cultural strength and success of Indigenous families living in Montreal. In 2017 Native Montreal held the first Indigenous urban design exposition to set a political agenda to inspire culturally relevant urban design projects as well as an Indigenous design guide for the city
Relebohile (Lebo) Moletsane
Relebohile (Lebo) Moletsane is a Full Professor and the JL Dube Chair in Rural Education in the School of Education at the University of KwaZulu-Natal. As part of her Chair in rural education, she has worked in South African rural schools and communities, focusing on teacher development around such issues as poverty alleviation, HIV and AIDS, gender inequality and gender-based violence as barriers to education and development. Moletsane's work focuses on working with girls and young women to address sexual violence in rural communities. As part of this, she is co-PI with Claudia Mitchell, of an IPaSS grant: Networks for change and well-being: Girl-led 'from the ground up' approaches to addressing sexual violence in Canada and South Africa. Informed by the work of Claudia Mitchell in South Africa and other sub-Saharan countries, the project uses participatory visual methods to engage girls and young women in understanding sexual violence and developing strategies for addressing it. As recognition for her work on addressing poverty in rural communities, Moletsane was the 2012 winner of the Distinguished Women in Science (Humanities) Award presented by the National Department of Science and Technology. She was a 2014 Echidna Global Scholar at Brookings Institutions' Centre for Universal Education, where she completed a research report: The Need for Quality Sexual and Reproductive Health Education to Address Barriers to Girls' Educational Outcomes in South Africa. Washington, DC: Centre for Universal Education, The Brookings Institution
Shaheen Shariff
Shaheen Shariff is a James McGill Professor at McGill University. Her work is grounded in the intersection of law and education, with a focus on human rights and constitutional issues, diversity, legal pluralism and civil society. She is an Associate Member of McGill's Law Faculty and its Center for Human Rights and Legal Pluralism and Affiliate Scholar at Stanford University Law School's Center for Internet and Society. She is a founding Director of the Institute for Human Development and Wellbeing in McGill's Faculty of Education.
Shariff is best known for her expertise on institutional responses and legal obligations to address intersecting forms of discrimination and reduce toxic learning environments that foster cyberbullying and sexual violence in institutional contexts, including social media. Her research and teaching are centered in law as it impacts educational policy and practice, critical legal and media literacy.
Shariff has served as an expert witness at several Canadian legislative House of Commons committees. She testified at the Senate Standing Committee on Human Rights in 2012, and Quebec's Premier Philippe Couillard's task force on cyber-intimidation in 2015. She was invited to serve on a panel on cyber-hate at the United Nations Headquarters in New York, chaired by then Secretary-General Ban Ki-Moon. Shariff currently holds a $2.5 million partnership grant from Social Sciences and Humanities Research Council of Canada (SSHRC) with additional partner contributions totaling $3.7 million for a 7-year term with 15 universities, 3 community colleges and 25 community partners and collaborators comprising art galleries, theatre groups, social media entities and non-profit advocacy groups. The project is developing strategic models and guidelines for public institutions especially universities and government bodies, legal and corporate organizations. She was appointed Chair of McGill's Ad Hoc Panel to Conduct a Climate Study on Sexual Violence at McGill towards improving the university's policy. Two of her five books were translated into Portuguese and Italian and are used in Brazilian and Italian schools. Her international scholarship contributed to a Queen's Diamond Jubilee Medal in Canada
Lisa Starr
Lisa Starr is an assistant professor in the Department of Integrated Studies in Education (DISE) and Director of Internships and Student Affairs for the Faculty of Education at McGill University. She is also the Past President of the Canadian Association for the Study of Women and Education (CASWE). She completed her doctoral degree in the Department of Curriculum and Instruction at the University of Victoria. Her teaching career led her from Canada to Pakistan, Kuwait, Mongolia and back to Canada. Her travels created a passion for the study of the relationship between identity and culture, particularly in relation to leadership and gender equity. Lisa is currently the principal investigator on the SSHRC funded project, Designing and implementing pedagogical strategies for addressing Sexual and Gender-based Violence in Teacher Training Colleges in Mozambique, alongside Claudia Mitchell. Lisa has been involved in the Advancing Agricultural Transformation through Stronger Vocational Education (ATTSVE) project since 2015. Her ATTSVE project focus is facilitating gender training for ATVET staff from Maichew, Nedjo, Wolaita Sodoo, and Woreta to promote gender equity, gender mainstreaming and to combat gender-based violence within the Ethiopian ATVET system. Her current Ethiopian research includes (a) understanding the leadership conceptions and experiences of women in the Ethiopian ATVET sector and (b) Investigating Gender-Based Violence in four Ethiopian ATVET colleges. Lisa also teaches in the area of pedagogy and cross-curricular learning and engages in Canadian research in Teacher Education at McGill University.
John R. Sylliboy
John R. Sylliboy is L'nu (Mi'kmaq) from the Millbrook First Nation in Nova Scotia. John works in social and cultural development, health and education policy, and research and community development for Atlantic First Nation communities. His projects include the IWK Health Centre for Indigenous perspectives in health and its national stakeholder engagement for research. John is a consultant in First Nations educational governance, Two-Eyed Seeing, post-secondary education needs, and areas that impact the health and well-being and educational outcomes of the Mi'kmaq and Indigenous Peoples. John is a co-founder of the Wabanaki Two-Spirit Alliance (W2SA), which helps to build support and awareness on Two-Spirits in Mi'kma'ki and Canada. John did his Bach. of International Relations in Costa Rica and his MA in Education at Mount Saint Vincent University. He is currently in his 2nd year of doctoral studies at McGill University. He will research about gender, sexuality and sex, and the terms 2SLGBTQIA+ to build positive cultural identity through language revitalization to reflect the diversity of gender identities and sexualities of Mi'kmaq youth in a contemporary context.
Janis Timm-Bottos
Janis Timm-Bottos, Associate Professor of Art Therapy, Creative Arts Therapies, Faculty of Fine Arts, is a board-certified art therapist and an interdisciplinary scholar and founder and director of the Art Hives Initiative HQ and Network which currently links over 170 small and sustainable studios across Canada and beyond. Through sustained practice she researches methods and materials for community engagement through creative arts and public science, strengthening partnerships across academic silos and social divides. Her focus on social inclusion has expanded to include the development of art hives in many institutional settings including, universities, schools, museums, and libraries. She is currently serving as PI for a Living Lab FRQ grant: "Meet Me at the Mall" that involves older adults working in collaboration with university researchers to promote better health and wellness outcomes for all.
Catherine Vanner
Catherine Vanner is a SSHRC Postdoctoral Research Fellow in the Department of Integrated Studies in Education at McGill University. Her research concentrates on the relationship between gender violence and education in Sub-Saharan Africa and in Canada. She has a Ph.D. in Education from the University of Ottawa and received the Joseph Armand Bombardier Canada Graduate Scholarship and Michael Smith Foreign Study Supplement to support her doctoral research.
Angelina Weenie
Angelina Weenie is Plains Cree from Sweetgrass First Nation, Saskatchewan, Canada. She is currently an Associate Professor with Indigenous Education at First Nations University of Canada, Regina, Saskatchewan. She is a Cree speaker and her language informs her teaching and research practice. Her research interests include resiliency processes, Indigenous pedagogy, and Indigenous language curriculum development.
Kari Dawn Wuttunee
Kari Dawn Wuttnee is nêhiyaw-iskwêw from the Red Pheasant First Nation in Treaty Six Territory. Currently living on Vancouver Island, Kari works with the First Nations Health Authority, the first province-wide health authority of its kind in Canada. In her role, as the Primary Care Regional Manager, Kari is able to plan and advocate for Indigenous wellness and health, while working in teams of health professionals and providers. As a former member of the National Indigenous Young Women's Council, her work is grounded in cultural resurgence and Indigenous young women-led and informed governance frameworks. Through community action projects, Kari is tackling issues such as HIV, harm reduction strategies, poverty, and gender-based violence prevention. She is one of the council's representatives on the Networks 4 Change Partnership - an international dialogue on policymaking led by girls and young women in addressing sexual violence. This partnership is between Indigenous girls and women in Canada and South Africa.