The Max Bell School organizes a number of special events for MPP students during the academic year. These events include policy luncheons and dinners with elected officials and other policy experts, seasonal policy lecture series, and more.
---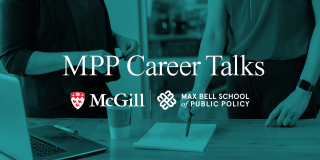 MPP Career Talks 
Exclusive to our MPP candidates, this series of talks will feature speakers from a variety of fields and professions related to the world of public policy. 
---
Graduation 2020
The first cohort of the Max Bell School MPP program will be graduating in July with an online ceremony.
Meet our accomplished class of 2020 here.
---
Field Trips
The Max Bell School organizes field trips for its students, including a recent trip to New Hampshire where students got a close-up look at the Democratic Primary election process. The itinerary was carefully prepared and guided by David Shribman, who not only brought key guest speakers to talk about the political landscape but also shared his expertise in American politics. From watching the candidates' rallies to discussing the policies presented, the students enjoyed the experience.
---
Winter 2020 Policy Lecture Series
Covering issues such as the changing nature of work, cannabis legalisation, climate change, and the opiate epidemic, our Winter 2020 Policy Lectures Series offers a comprehensive look into complex policy topics.
---
International Policy Leaders and Alumni Networking Evening
During this event, the Max Bell School of Public Policy teaching faculty, Max Bell MPP students, and alumni from the world's top MPP programs will connect and exchange with other policy professionals. Participants will include alumni from Columbia SIPA, Harvard Kennedy School, Oxford Blavatnik School of Government, LSE School of Public Policy, Cambridge, Yale and other global MPP programmes. The evening will be the first of a series of events leading to the creation of a unique local community and powerful international network.
---
Career Services Events
The Max Bell School actively advances our MPP students' careers with networking events such as speed mentoring or career lunches where our dedicated Career Services Manager connects our students with policy professionals.
---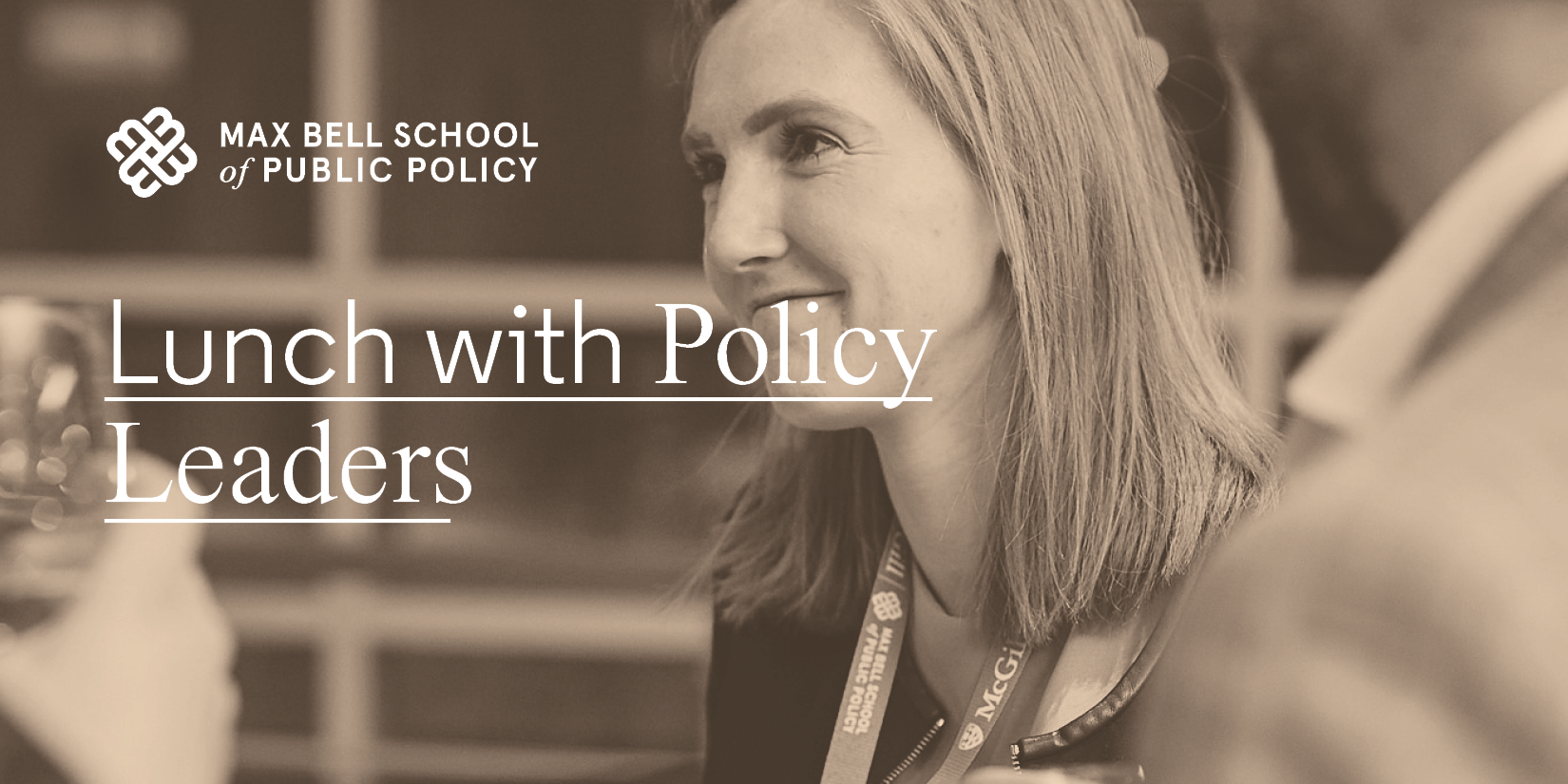 Meetings with leaders
The Max Bell School organizes intimate lunches and talks with high-profile policy leaders and thinkers. The class of 2020 have met with David Malpass (President of the World Bank Group), author Sally Armstrong, economist Larry Summers, former Premier Rachel Notley and former Prime Minster Paul Martin, to mention but a few.
---
Fall 2019 Policy Lecture Series
Our Fall 2019 Policy Lectures Series covered a series of topics and is an opportunity for a deeper dive into important policy issues. 
---
Other events
Throughout the year the Max Bell School hosts a number of policy-related events, covering a wide array of topical subjects.
---