Hybrid event
September 13, 2022
This panel - Jennifer Welsh, Vincent Rigby, Ali Dizboni, and Andrew Potter - looked at the future of national security in the world of the n-block war, addressing questions such as: How should we prepare? What should we prioritize? With whom should we ally?
---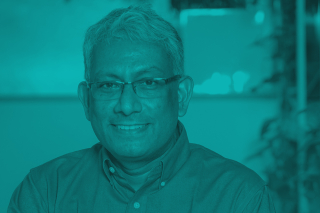 Online event
June 9, 2022
Ravi Venkatesan, the founder of the Global Alliance for Mass Entrepreneurship (GAME),explores the challenges and opportunities facing Small and Medium-size Enterprises (SMEs), mass entrepreneurship, and strategies for enabling conditions.
---
Online event
March 29, 2022
Former president of Colombia, Juan Manuel Santos, discussed his experiences in creating an enabling environment to drive impact and economic growth through private/public partnerships.
---
Online event
March 3, 2022
Addressing the recent military operation in Ukraine, Timofiy Mylovanov, Kerry Buck, T.V. Paul and Jennifer Welsh discuss what this action tells the world about Russia's goals and military capability, the strength of the Ukrainian resistance, and how international institutions - including NATO and the United Nations - are being tested.
---
Online event
February 25, 2022
As part of Black History Month, speakers Terri Givens and Tshepo Madlingozi unpacked decolonization as a conceptual framework and disrupting mainstream approaches to public policy.
---
Online event
February 16, 2022
This session features two experts from Kenya and Nigeria, Adron Naggayi Nalinya and Toki Mabogunje, who shared their experiences in building the skills of entrepreneurs and supportive infrastructure to shape micro and macro-economic and financial, and sector-specific policies that positively influence their ecosystem.
---