The Blackader-Lauterman Collection of Architecture and Art houses the core research collections for the School of Architecture, the School of Urban Planning, and the Department of Art History & Communication Studies. The collection was established in the early 1920s with an endowment from the family of the late Gordon Home Blackader, an early graduate of the McGill School of Architecture whose death in World War I cut short a promising career. A second endowment was received in the 1940s from the family of Dinah Lauterman, in memory of the Montreal sculptor. The collection is located on the 3rd floor of the Redpath Library Building.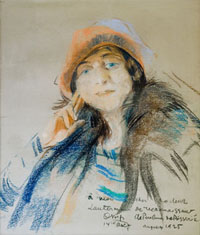 Collection description
The collection has grown particularly strong in the history of Byzantine and Medieval art, Iconography, Italian Renaissance Art and Architecture, 17th and 18th century European Architecture and Canadian Architecture and Planning. The holdings comprise over 79,000 monographs and active journal subscriptions. The collection's rare books are housed in Rare Books and Special Collections, located on the 4th floor of the McLennan Library Building. Rare editions include, among others, those of Vitruvius, Palladio, Serlio, Vasari, Scamozzi, Vignola and Ledoux.
Using the collection
Books, bound volumes of journals and current journal issues are available to all users without restriction during the hours the library building is open. 
 
Summer 2010 saw a refurbishment and reorganization of the Blackader-Lauterman space, thanks to a gift from the Student Society of McGill University (SSMU) Library Improvement Fund.