---
JWST 354 Eastern European Jewish Music
Intensive Summer Course (taking place mainly at the end of August)
Instructors Dr. Hankus Netsky and KlezKanada Faculty
Full course description
 Description: An introduction to the various Jewish musical traditions that flourished in Eastern Europe and the Americas including folk, theatre, Hassidic, cantorial, and klezmer. Students will also participate in workshops in Yiddish dance, film, language and literature.

Students will lodge at Klezkanada during the 3rd week of August. They will spend 4 hours per day studying with Prof. Netsky. No formal classes are scheduled for Saturday. A concluding session will be held on Sunday morning. When not studying with Prof. Netsky, students will attend lectures and performances offered by other teachers and artists. Students will choose what to attend from a list of options circulated by Prof. Netsky.

Students who register for this course must also register for KlezKanada. The subsidized cost for the week at KlezKanada is includes transportation from Montreal, lodging and all (kosher) meals. Information on the fee and how to register for Klezkanada can be obtained from Professor Eric Caplan.
Evaluation: Please note that 30% of the grade is based on three brief essays due July 31st: this is background preparation, prior to arrival at KlezKanada.
3 brief essays (due by July 31st) 30%
Project (fieldwork, performance, or research) (Due by Sept 15th) 50%
Participation,includingdailyblog(1200wordstotal) (DuebySept1) 20% 
About Prof. Hankus Netsky: A multi‐instrumentalist, composer, and scholar, Hankus Netsky teaches improvisation and Jewish music at the New England Conservatory. He is the founder and director of the Klezmer Conservatory Band, an internationally renowned Yiddish music ensemble. Netsky has composed extensively for film and television, and has collaborated with such artists as Itzhak Perlman, Robin Williams, Joel Grey, and Theodore Bikel.
About KlezKanada: KlezKanada is Canada's largest annual festival of Jewish culture and the arts. KlezKanada draws over 400 participants from North America, Eastern and Western Europe, and Israel. The program includes workshops and seminars in music, dance, visual arts, poetry, and Jewish studies that are taught by an internationally‐acclaimed faculty. There are also world‐class concerts and vibrant dance parties in the evenings.
KlezKanada takes place at the Retreat Centre of Camp Bnai Brith Montreal (Lantier, Quebec; Laurentian Autoroute, exit 89).

Watch a video about the McGill‐KlezKanada seminar, featuring students who took the course in previous years.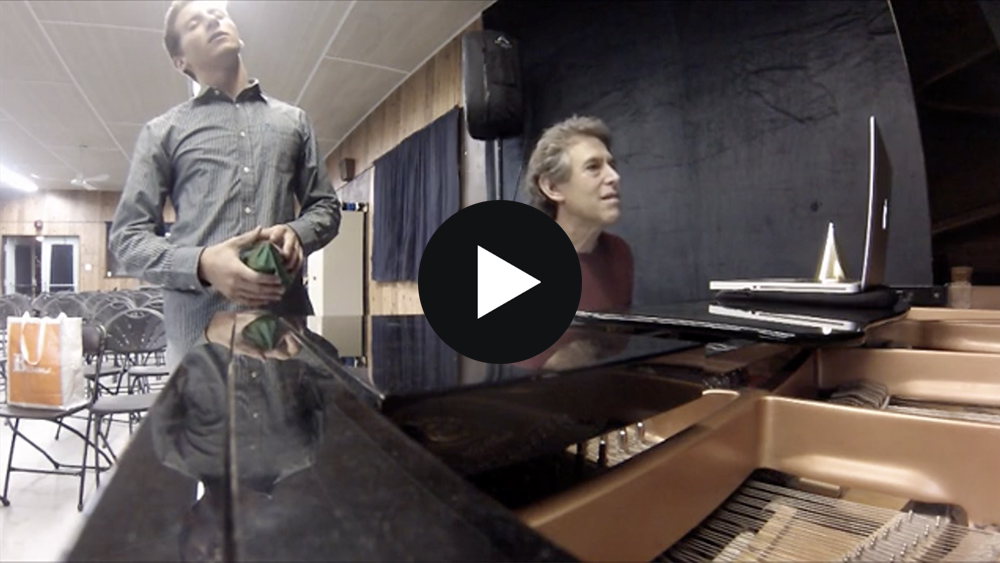 For more information on Klezkanada visit: http://klezkanada.org/. 
This year's Klezkanada program, including the McGill-Klezakanada seminar, will be available in May.
​For more information, contact Professor Yael Halevi-Wise (yael.halevi-wise [at] mcgill.ca) or Professor Eric Caplan (eric.caplan [at] mcgill.ca)
KlezKanada takes place toward the end of August at the Retreat Centre of Camp Bnai Brith Montreal (Lantier, Quebec; Laurentian Autoroute, exit 89).